RCC Student Support Programs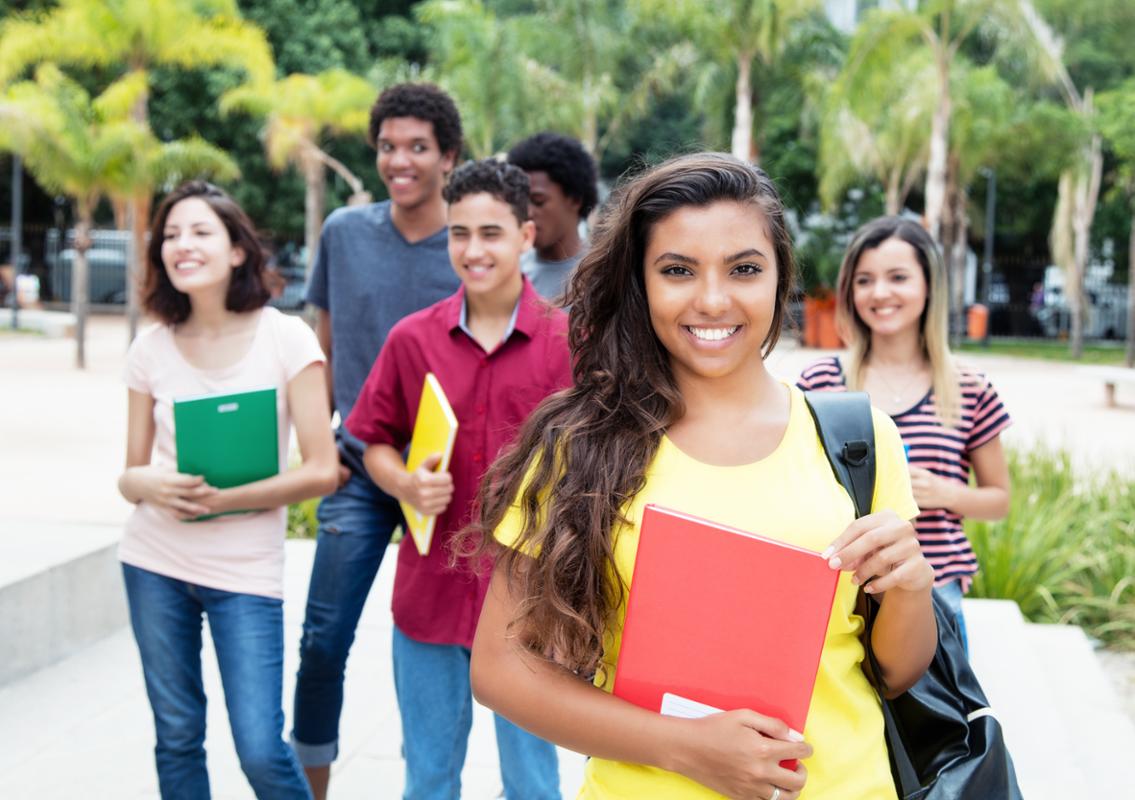 Student Support Programs: Release the Potential in You
You are not your past. You are not your challenges. You are what you can be. Student Support at RCC connects students, like you, with programs that help you focus on the future and the steps you need to get there. These programs include CalWorks, EOPS, DREAMers, and TRIO.
CalWORKS: Your Education Advances Your Child's Expectations
You are your child's greatest example. CalWORKs is designed to help families (on assistance) with minor children attend RCC. Our CalWORKs staff are available to assist eligible students with the support services they need to find success in school and in the workplace. It can make a difference in your life, and how your child sees the world.
RCC DREAMers Program: Everyone Deserves the Chance to Dream
Your dream is attainable. RCC's DREAMers program helps non-resident and undocumented immigrants realize their dream through the application of state grants, fee waivers and scholarships for qualifying students. The RCC campus is a safe space dedicated to learning, without threat or fear. Get ready to take your next step.
EOPS Plus Care and NextUp Supplemental Programs: We're With You, To Help You
The Extended Opportunity Programs and Services (EOPS) at RCC assists eligible low-income and educationally disadvantaged students with the tools and resources to join, stay and achieve in college. If you're a single parent and foster child may also qualify for additional resources from the CARE and NextUp EOPS supplemental programs.
Rising Scholars: Your Past Does Not Define Your Future
The Rising Scholars Program provides a safe, supportive, equitable, and empowering educational environment for students impacted by the carceral system. Understanding that you have your own unique set of experiences and challenges, the Rising Scholars team seeks to identify and alleviate potential barriers for you. The goal of the program is to help you throughout your college journey, from application to graduation.
TRIO: You Conquer Challenges, We Help
There are barriers to success. You can tear them down, even if you're an educationally disadvantaged student. TRIO provides the academic support, development and guidance you need to succeed. We offer:
TRIO-Classic for first-generation and low-income students
TRIO-Rise for Disability Resource Center students
TRIO-Veterans in partnership with the Veterans Resource Center
Relief and Assistance Programs: There Are No Small Problems
As a student you face a great deal of financial and emotional pressure. Whether this pressure is big or small, you can find support and information — online, on-campus, off-campus, by phone —to help you get through the tough times. Someone has felt just like you, and you can get through it. Address your needs early before they feel like they're out of control.
RCC Promise Program: Free Tuition and Fees + Textbook and Other Support
The RCC Promise program is part of a state and nationwide effort to provide affordable education. Full-time students who hold to their "promise" receive free no-fee tuition, support for books and a dedicated community. Certain restrictions apply.
Healthcare and Crisis Assistance: Your Path to Wellness
As a student, you have access to healthcare — take advantage of it! From health concerns, to support when you're not feeling well or vulnerable, or even in crisis, as part of the RCC community you have access to the services and education you need to maintain your well-being…and that is part of the recipe to succeed in college. You have access (on campus and in Riverside) to confidential checkups, immunizations, low cost prescriptions, crisis intervention, counseling…and that's just the start.