Student-Parent Resources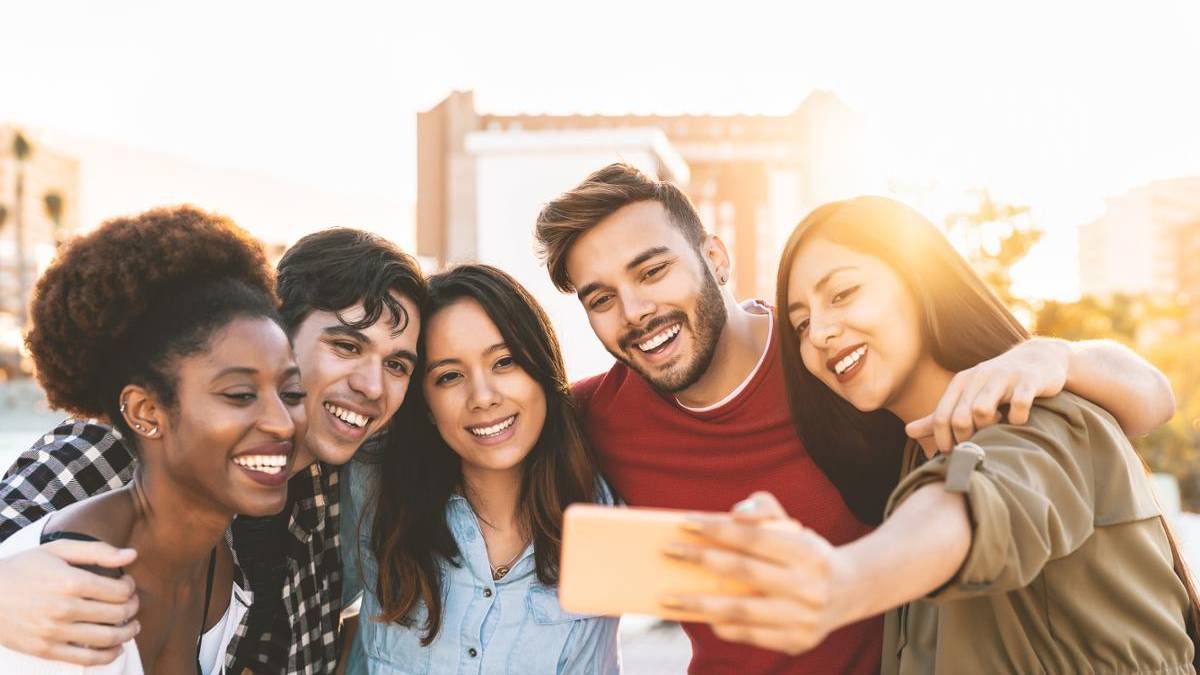 At Riverside City College, we would like to help all of our students reach their full potential. Please look below for the resources offered at RCC for our student-parents
Upcoming Events!

July 20
9 am - Noon
Resource Fair for Student-Parents
There will be snacks, activities for the children, new and gently used clothes giveaway, workshops, a blood drive, and informational booths from EOPS/CARE, CalWORKs, and the Student-Parent Club. See you in the Quadrangle!
Campus Resources for Student-Parents
CalWORKs is committed to helping eligible families with supportive services, through collaboration with our community partners, to prepare them to pursue personal, academic, and career goals. Our CalWORKs staff is available to assist students by providing valuable services and resources needed to find success in school and in the workplace.

Contact us!
Location: Dr. Charles A. Kane Student Services and Administration Building - Second Floor Room 202
Hours of operation: Monday to Friday 8:00 am - 5:00 pm (Tuesday until 6pm) - Closed all major holidays
Contact: Carol Wohlk, CalWORKs Specialist, carol.wohlk@rcc.edu or CalWORKs@rcc.edu
Phone: (951) 222-8648 or (951) 222-8198
You don't get a second chance to make a good first impression! RCC's Career Closet is a free clothing boutique that specializes in providing new or gently used professional attire to students. Every enrolled RCC student can select two outfits to keep per semester. Students also receive guidance on proper professional attire for career events and job interviews. The Career Closet is located in Portable 6 between Landis Theater and Technology A.

The Career Closet is NOW OPEN Tuesdays and Wednesdays from 2 - 4 pm for walk-ins. No appointment needed.
If you cannot visit during regular hours, please make an appointment to select two free professional outfits. You can choose from a variety of available days and times.

All students visiting the Career Closet must be approved to come to campus through Cleared4.
The first 5 years of a child's life are so important, nurturing childcare plays a vital role. The Child Development Center and Learning Laboratory provide a rich, social, supportive, academically focused atmosphere for young children and a structured learning environment for RCC students, the next generation of childcare professionals. With an extremely favorable caregiver-to-child ratio (in addition to instructors) our accredited facility is an excellent choice. Kids who participate in quality pre-school/childcare programs are better prepared for future education — grade school and college or university. Our program cares for infants, toddlers and preschoolers (up to age 6). License #: 334809484 and 330908047
Hours
Children's Center Hours 6:30 am – 5:30 pm
Office Hours 9 am – 5:30 pm
Observation Hours (Morning) 9 am – 12:30 pm
Observation Hours (Afternoon) 2:30 pm – 5:30 pm

For more information contact the Child Development Center and Learning Laboratory at (951) 222-8068.
EOPS Requirements:
Students must be enrolled full-time (12 units in fall and spring terms) *exceptions may apply for DRC or foster youth students
CA Resident or AB540 qualified
Have completed less than 45 degrees applicable (course) units
Qualify for the California College Promise Grant
Student must have an educational disadvantage
EOPS/CARE Requirement:
Must be an EOPS student
Single head of household
Must have at least 1 child under age 18
Receive cash aid through the county CalWORKs/TANF program for themselves or their child(ren).
CARE services include stipends, gas cards, grocery cards, meal tickets, parking permit, student services fees, and provide a CARE book and supply voucher. The parking permit and book voucher depends on whether the county will be providing these services, if not CARE will.
CONTACT:
Samantha Cannon, Samantha.Cannon@rcc.edu
951- 222-8123
Kane - First Floor 1 (men's) Toilet/1 Urinal (public/students)
Digital Library Breezeway - 1 Toilet (public/students)
Digital Library Fourth Floor - 1 Toilet (staff)
Tech A - 1 Toilet (men's) (public/students)
Tech B - 1 Toilet (public/students)
Auto Tech - 1 Toilet(men's) (public/students)
Auto Tech - 1 Toilet (women's) (public/students)
Lovekin - 1 Toilet (public/students)
Huntley Gym - 1 Toilet (women's) (staff)
Huntley Gym - 1 Toilet (men's) (staff)
Warehouse - two 1 Toilet Restrooms (public/students)
Music - 1 Toilet (men's) (public/staff)
BE - 1 Toilet (men's) and 1 Toilet (women's) (public/students)
Quad - 1 Toilet (staff)
Cosmo - 1 Toilet (public/students)
Aquatics Center - 2 Toilets (public/students)
Art - 1 Toilet (men's) (public/students)
Wheelock Stadium - 4 Toilets (public/students)
Early Childhood Education - 2 Toilets (public/staff)
Math and Science - 6 Toilets (staff)
Student parents will be eligible for La Casa if they are enrolled and fall into one of the RCC Student Equity Gaps. This may include, Latino/a/x, Chicano, Hispanic, Indigenous, Black, African American, Native American, Hawaiian, Pacific Islander, Veterans, Foster Youth, and Students with Disabilities. Once they join, the requirements are to attend 1 counseling appointment and 2 workshops or events throughout the semester.
CONTACT:
Benjamin Vargas, Benjamin.Vargas@rcc.edu
951-328-3672
Riverside City College now offers breast feeding mothers an on-the-go lactation pod. Designed to provide a clean, private and comfortable environment for lactating mothers, the Mamava pod is located on the third floor of the Digital Library. It is available on a first come, first serve basis and is exclusively for breast feeding women– faculty, staff and students of RCC.
We provide services to all foster youth students. If students are parenting, we try to connect them with CalWORKs, EOPS/CARES, childcare on campus and other resources they may need.
CONTACT:
Jeremy Johnson, Jeremy.Johnson@rcc.edu
951-222-8251
The RCC Resource Center located on the second floor Bradshaw (above the cafeteria) open 9 am - 4 pm is here to provide students with FREE snacks, school supplies such as pens, pencils and highlighters. Toiletries such as razors, pads, tampons, toothbrush, toothpaste, deodorants, shampoo, conditioners, lotions, body wash. Printing is also available with a lounge and computers.
Student Employment offers students the opportunity to have part-time employment on or off-campus that can be related to their chosen field of study. It also provides employment that can ​​be flexible to their school schedules. Finally, student employment allows students to gain work experience and assist in paying for their educational expenses. Types include Federal Work-Study, Institutional funded work-study, and CalWorks Work-Study.
CONTACT
Heather Yates, Heather.Yates@rcc.edu
(951)222-8291
RCC Student-Parent Club has been formed to advocate, support, and create an identity for those of us who attend college and are carrying the label of a proud parent as well. As a parenting student, there are specific barriers and needs that come with our college experience. The student-parent club is where you can be heard, empowered, and meet others who share your similar experiences.
Meetings: For specific information about our next meeting and a zoom link, as well as more great student resources, please refer to our website: https://studentparentclubr.wixsite.com/rccspc

Co-Advisors
Araceli Calderón
Araceli.Calderon@rcc.edu
Anne Lenox
Anne.Lenox@rcc.edu
Title IX is a law that bans sex discrimination in schools that get federal funds. Title IX makes it illegal to exclude students who may be, are, or have been pregnant from an educational program.
The Pregnant and Parenting Students' Rights Toolkit
has information on how title IX applies to pregnant and parenting students.
UMOJA provides our students with specialized, comprehensive 2-year educational plans, help students to transfer to 4-year colleges and universities, develops students into community leaders, mentors, etc. We provide a student center for students to study and do homework, provide book laptop lending, tutoring. academic advising, workshops, etc.
CONTACT:
Sharon Walker, Sharon.Walker@rcc.edu
951-222-8790
External (off campus) resources
If we do not have what you need, Riverside County has various programs that could help student-parents.
Off-Campus Resources
Riverside County Office of Education (rcoe.us)- Riverside County Office of Education
If you are searching for available, licensed childcare near your home or work, please search the Resource and Referral database. This database provides the most current information for childcare centers and family childcare homes in Riverside County.
Search the Resource & Referral database
Quality Start Riverside County.
Looking for Assistance Paying for Child Care Services? Some families may be eligible for cost-assisted (subsidized) childcare based on gross (before taxes) income and family size. Go to RCOE.us, under Department and Early Care Education.
Mamas y Bebes
Mamas y Bebes is a program that offers FREE classes to pregnant and new mommies with babies 0-12 months. These classes teach coping mechanisms to manage and explore the joys and stress of motherhood.
Contact Information: Gloria Lopez, (909) 982-8641, gloria@we-reachout.org
Black Infant Health Program
BIH was created by the California Department of Public Health, this forward-thinking program to address the high rate of infant mortality in African American babies. BIH helps to empower African American moms to make behavioral changes that lead to living a healthier lifestyle, while also empowering them to incorporate and practice effective stress-reduction strategies. BIH also helps the moms to create stronger positive connections to their heritage and with African American women in their community.


How to Enroll: To Enroll in this free service, you must be an African American woman, 16 years or older, pregnant or have a baby up to 6 months old. To learn more about the Black Infant Health Program, please complete the referral form and contact: