CAT/CIS/CSC (CCC) Lab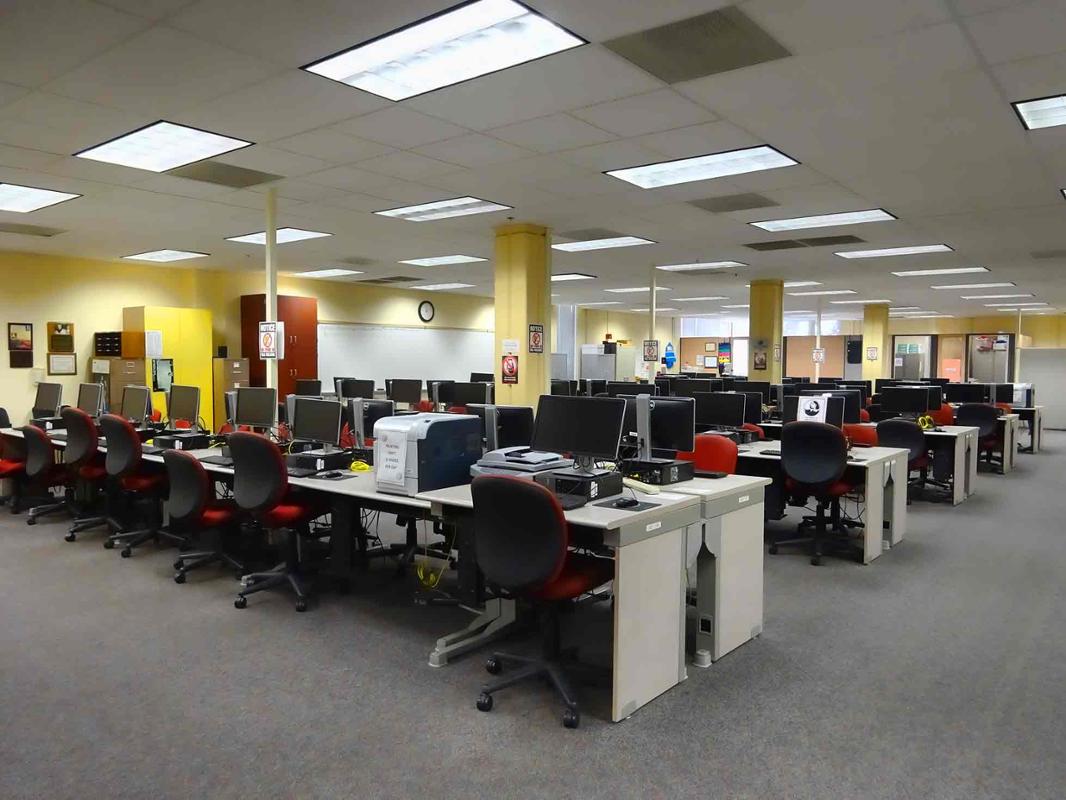 The MLK Teaching/Learning Center CAT/CIS/CSC (CCC) Lab is available to students currently enrolled in Computer Applications, Information Systems and Technology, and Computer Science classes to obtain faculty lead, hands-on instruction related to their course work. Lab time is scheduled in WebAdvisor and available during the posted lab hours for each semester.
Location:
Riverside City College
4800 Magnolia Ave
Riverside, CA 92506
MLK Building, 2nd Floor, Room # 219
Phone: (951) 222-8000, extension 4133
CAT/CIS/CSC (CCC) Lab Hours
Monday - Thursday: Noon - 3 pm (MLK 219 and online) and 6 - 9 pm (online only)
Friday: 8 am - Noon (MLK 219 and online)
Saturday: 11 am - 12:30 pm (online only)
Sunday: Closed
Programs and Tutoring
When you come to the MLK lab, you will find computers running the the same software taught in the Information Systems and Technology and Business Education classrooms. You will also find tables where you can use your laptop.
Programs on our computers include Microsoft Office, Open Office, Microsoft Visual Studio, Adobe Creative Cloud, and much more.
During operational hours, there is always an instructor on duty as well as lab aides to assist students with their assignments. Textbooks are available for checkout using your RCC student ID within the lab during operational hours
Lab Rules and Policies​​
You must be enrolled in a CIS, CAT, CSC, ACCT class to use the lab
Most classes come with 18 hours of lab time
The computers are to be used for schoolwork
No loud conversations
No food or drinks are permitted
No personal software may be installed on any computer
No chat rooms, or objectional websites
No children unless they are currently enrolled RCC students
No cell phone calls
Students may print up to 15 pages per day for CIS, CAT, CSC, or ACCT coursework only
Students enrolled in a CIS, CAT, CSC, or ACCT class are allowed to use the computers in both MLK 219 and MLK 220. However, MLK 220 is a multi-purpose room and some CCC classes may be scheduled to use this room. Students are allowed to use MLK 220 when there is not a class in session but may be asked to move to MLK 219 when a class does meet.