Nursing Assistant
The nursing assistant program is designed for students who have expressed interest in the entry-level nursing profession - CE584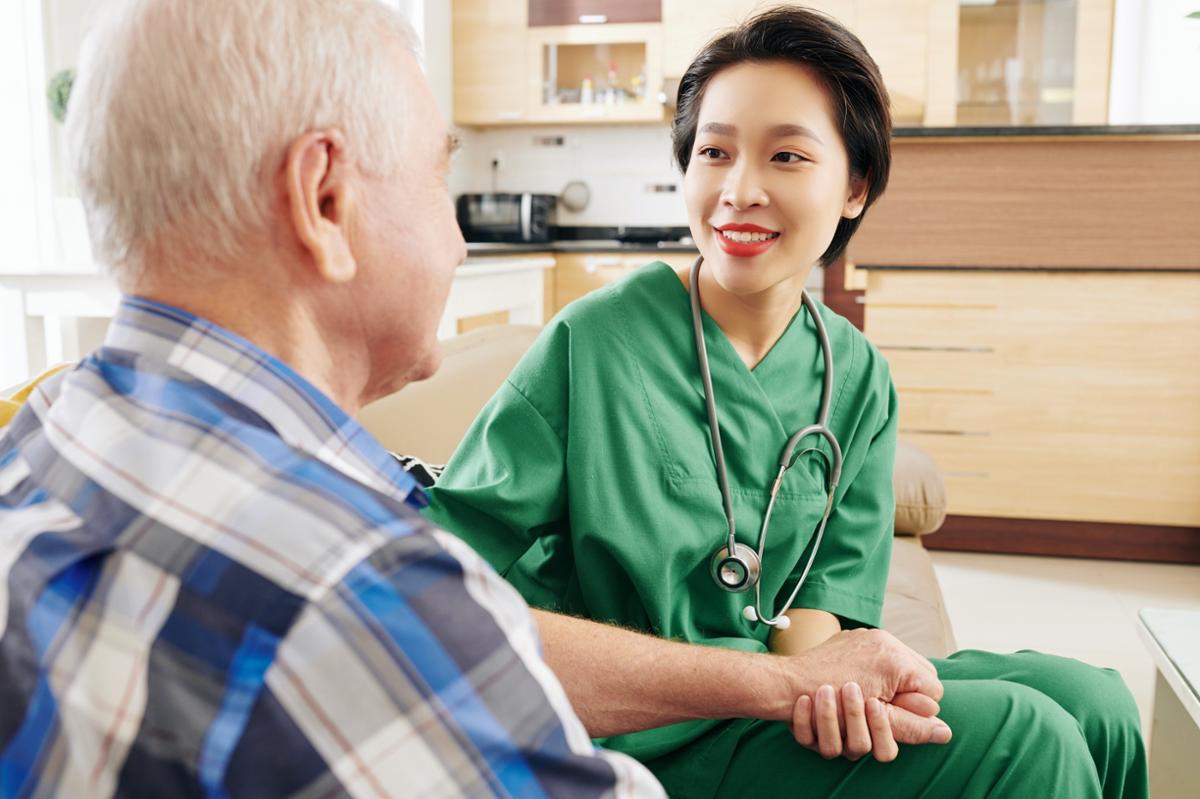 Nursing Assistant
The program focuses on caring for individual's hygiene needs, activities of daily living, and other basic healthcare needs in the home, acute, and long-term care settings. Upon completion of the nursing assistant program, the graduate is eligible to apply for and take the Nurse Assistant Certification Exam to become a Certified Nursing Assistant in the State of California.
For information on program and course Requirements, technology/software requirements, fees, and clinical facility locations, please see the Nursing Assistant Training Program Information Sheet.
For questions regarding program requirements, enrollment, and application processes, please visit the Health-Related Sciences Engagement Center to find a listing of Pre-Nursing Workshops and to connect with our Educational Advisor and Nursing Enrollment & Evaluation Specialist.
Apply for Nursing Assistant Program
Program Learning Outcomes
Upon successful completion of this program, students should be able to:
Classify the basic human needs according to Maslow's hierarchy and apply the knowledge of these needs to the care of Level I patients (Middle, Older, and Very Old Adults).
Describe the following eleven developmental psychosocial stages in the life cycle, according to Erikson/Newman and Newman.
Assess the position of the patient from maximum health to death, according to the health-illness continuum.
Demonstrate beginning critical thinking in using the nursing process with Level I patients' chronic health problems in various settings.
Identify the three roles of the Associate Degree Nurse inherent within the outcome objectives of the nursing program.
Demonstrate math/medication competency in calculations and drug dosages.
Identify the competencies needed for a new graduate nurse in the current healthcare delivery system.
Refer to the School of Nursing Associate Degree Nursing Program Level Objectives.
| Spring Semester | Units |
| --- | --- |
| NNA-80 | 6 |
| NNA-80A (optional lab course, not required) | 0.5 |
| NNA-80B (optional lab course, not required) | 1 |
Upon completion of the Nursing Assistant Program students are eligible to enroll in Acute Care Nursing Assistant (NNA-81) and Home Health Aide (NNA-86)
Potential Careers in
Acute Care Facilities
Long-term Care/Skilled Nursing Facilities
Home Care