Kinesiology, Health & Wellness
Area of Emphasis Associate Degrees of Art - AA498 /AA498B/AA498C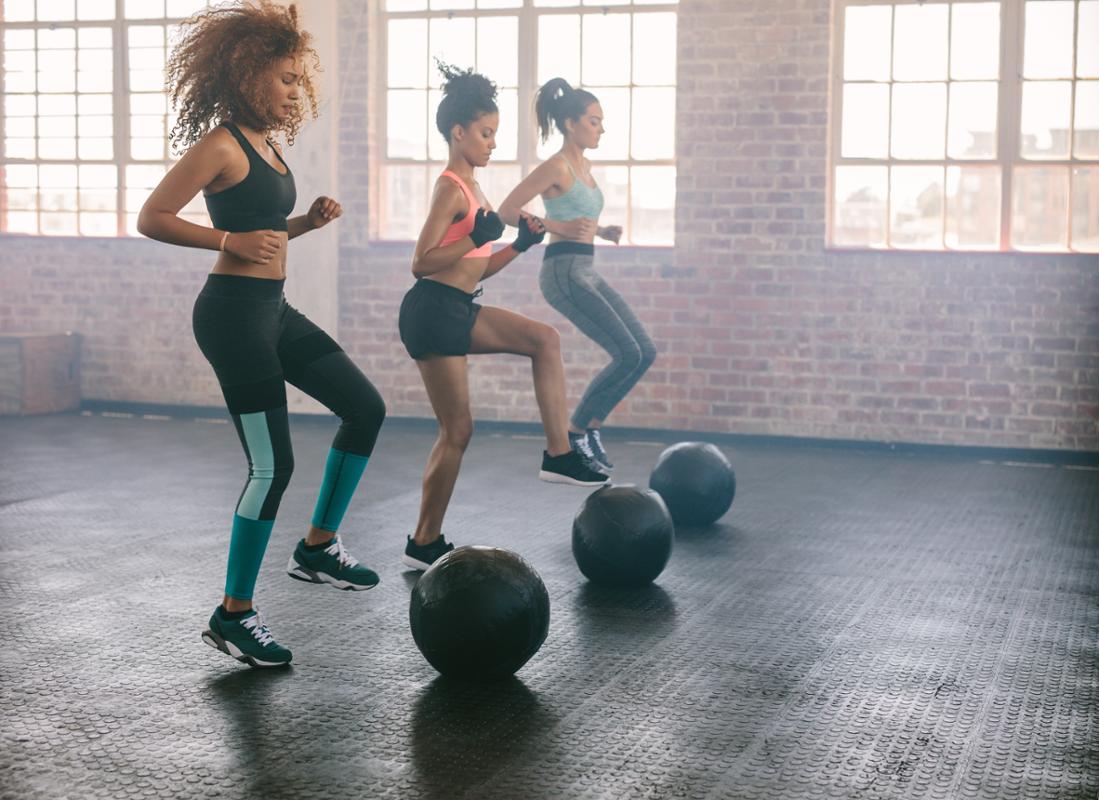 Kinesiology, Health & Wellness
Kinesiology, Health and Wellness is a collection of courses that emphasize the principles for the growth and development of a healthy lifestyle. Students will acquire the knowledge and understanding problem solving strategies of these principles to integrate, apply and promote personal, individual or group behavior conducive to the maintenance or restoration of mental and physical wellness. This emphasis will provide students with an understanding of physical skills and their development related to physical activity, exercise and sport. This area of emphasis is designed for students interested in making positive life choices and in the study of health, nutrition, and wellness; physical education/kinesiology; athletic training; sport performance, officiating and coaching; career planning and life management; and the biology, anatomy and physiology of the human body.
Students who work closely with their counselor may use this emphasis area to prepare to transfer to four year institutions in majors such as Health Science, Nutrition, Physical Education/Kinesiology, Exercise Science, and Recreation and Leisure Studies. Some careers such as Athletic Trainer, Physical Therapist, Exercise Physiologist, Sport Nutritionist and Physical Education and Health Education teachers may require education beyond a bachelor's degree.
Program Learning Outcomes
Upon completion, a student will be able to:
Analyze understanding of the impact life choices have on overall human health and apply this knowledge to maintain healthful living appropriate to the situation.
Recognize the positive impact of physical activity in fostering optimal health and apply this knowledge to lifestyle choices.
Identify and interpret the role of individual decision-making processes to the development of strategies concerning personal health and wellness.
The student must complete 18 units of study with a grade of "C" or better or a "P" if the course is taken on a "pass-no pass" basis.
Included Disciplines and Courses
Required Courses (take 3 units in each of the two disciplines):
Health Science (HES):1 (or BIO 35)
Kinesiology/academic courses (KIN): 4, 6, 10, 12, 16, 17, 18, 23, 24, 25, 26, 27, 28, 29, 30, 33, 34, 35, 36, 38
Elective Courses (12 additional units, selected from the following)
Biology (BIO): 4, 6, 18, 45, 50A, 50B
Early Childhood Education (EAR): 26
Guidance (GUI): 45, 46, 47, 48
Kinesiology/academic courses (KIN): 4, 6, 10, 12, 16, 17, 18, 23, 24, 25, 26, 27, 28, 29, 30, 33, 34, 35, 36, 38
Kinesiology/activity courses (KIN): A03, A04, A07, A11, A12, A13, A20, A21, A28, A29,A30, A31A, A31B, A31C, A40, A41, A43, A44, A46, A47, A54A, A54B, A55, A57A, A57B, A57C, A64, A64A, A64B, A64C, A67, A68, A69, A71, A75A, A75B, A77A, A77B, A77C, A81A, A81B, A81C, A83, A86, A87, A88, A89A, A89B, A89C, A90A, A90B, A90C
Kinesiology/varsity courses (KIN): V01, V02, V04, V05, V06, V07, V08, V09, V10, V11, V12, V14, V18, V19, V20, V21, V22, V23, V24, V25,V26, V27, V33, V34, V50, V51, V52, V53, V60, V61, V70, V78, V82, V92, V94, V95
A course may only be counted once except for varsity courses.