Accounting Concentration
Certificates & Degrees - AS523/AS523B/AS523C/CE523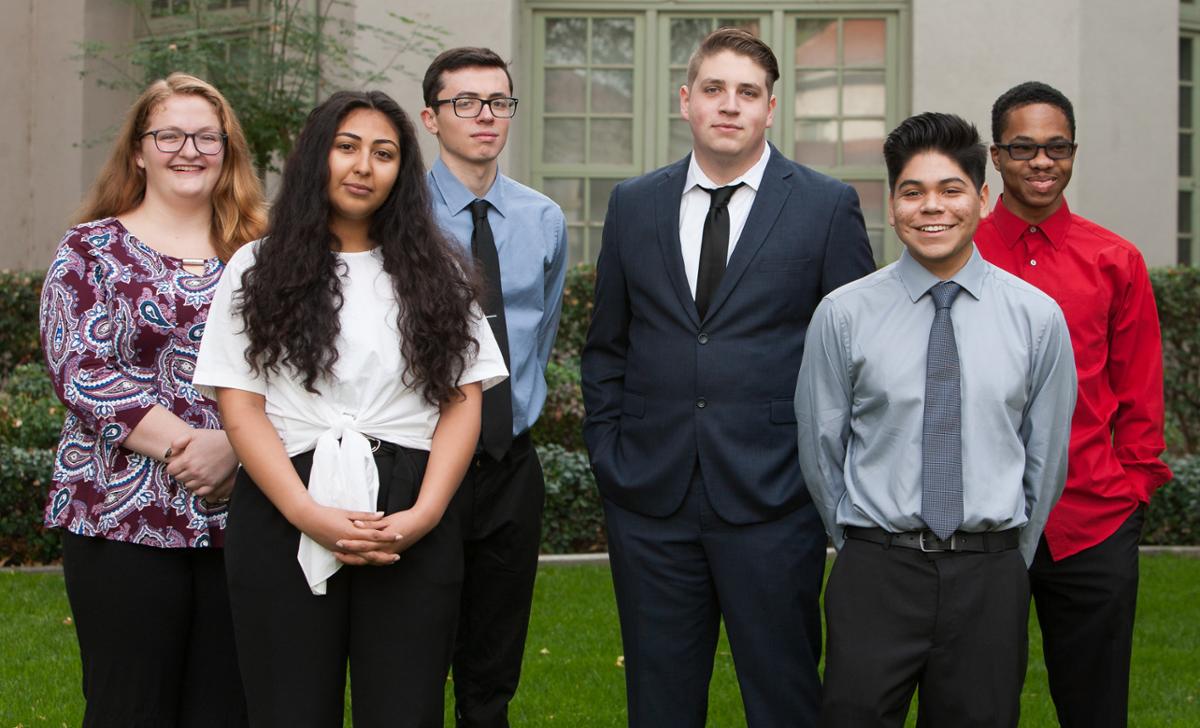 Accounting Concentration
This program prepares individuals to practice the profession of accounting and to perform related business functions. This includes instruction in accounting principles and theory, financial accounting, managerial accounting, cost accounting, budget control, tax accounting, legal aspects of accounting, reporting procedures, statement analysis, planning and consulting, business information systems, accounting research methods, professional standards and ethics, and applications to specific for-profit, public, and non-profit organizations.
Program Learning Outcomes
Upon successful completion of this program, students should be able to:
Use technology to analyze business decisions and to enhance business communications.
Apply basic business and accounting calculations and analyses. Have an understanding of legal practices relating to business.
Apply sound management practices.
In addition to outcomes for the Businesses Administration certificate, on successful completion of the Accounting concentration, students should be able to accomplish at least three of the following eight tasks:
Apply accounting principles related to a variety of accounting specialties, such as payroll accounting, cost accounting, income tax accounting, and computerized accounting.
Analyze and solve accounting issues and problems for a variety of business entities.
Analyze and interpret data and reports for a variety of business entities.
Develop and apply principles of moral judgment and ethical behavior to business situations.
Major Core Requirements:
Required Courses (18 units)
Units
ACC-1A
Principles of Accounting
3
BUS-10/10H
Introduction to Business
3
BUS-18A
Business Law I
3
BUS-20
Business Mathematics
3
BUS-22
or
BUS-24
Management Communications

Business Communication
3

3
CIS-1A
or
CIS/CAT-3
Introduction to Computer Information Systems

Computer Applications for Business
3

3
Required for this concentration
ACC-1B
Principles of Accounting II
3
Select another 9 units from the following:
9
ACC-61
Cost Accounting
3
ACC-62
Payroll Accounting
3
ACC-63
Income Tax Accounting
3
ACC-65
Computerized Accounting
3
ACC-66
Non-Profit and Governmental Accounting
3
ACC-200
Accounting Work Experience
1-4
BUS/MAG-47
Applied Business and Management Ethics
3
NOTE: Students must complete all Business Administration Major Core Requirements and must complete Major Concentration Requirements (total of 30 units) in order to receive the certificate in the concentration area of their choice.
Associate of Science Degree
The Associate of Science Degree in Business Administration with a Major Concentration will be awarded upon completion of the degree requirements, including general education and other graduation requirements as described in the college catalog.
This Program Pathway will allow a full-time student to complete this program in 12-18 months. For students who require a part time pathway, please see a counselor for more information