Thanksgiving 2023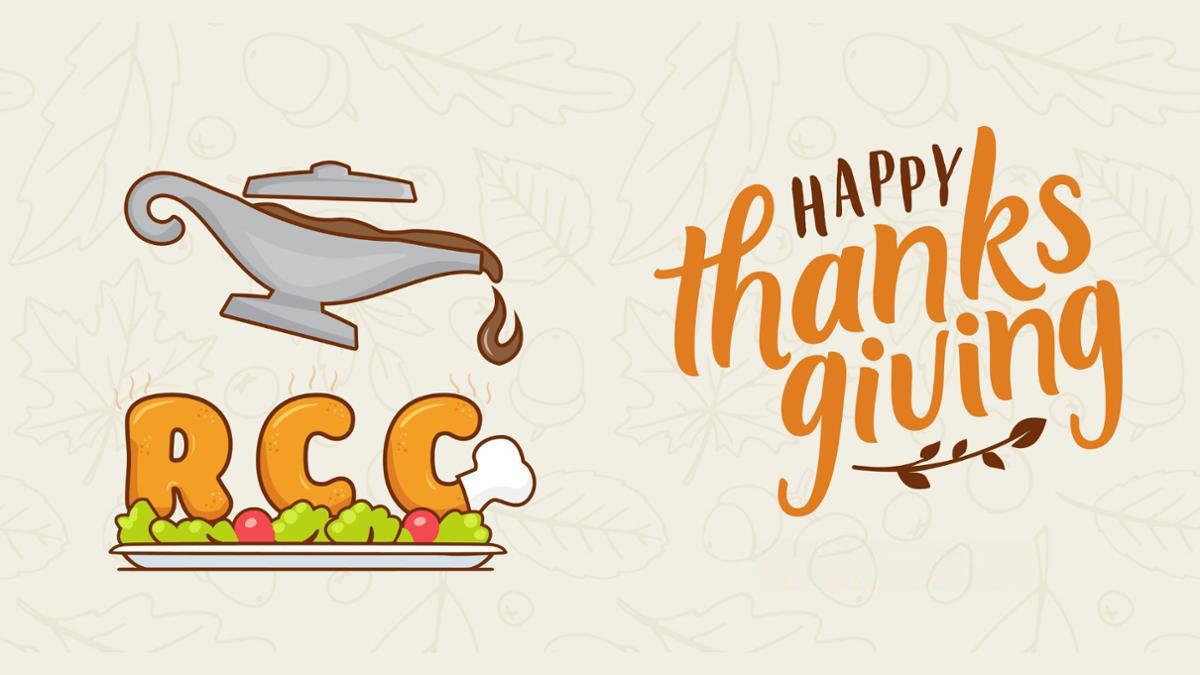 As we approach the season of gratitude, we would like to extend warm wishes to each member of our college family. In celebration of Thanksgiving, Riverside City College and its services will be closed starting Thursday, November 23, and resume regular operations on Monday, November 27.
We hope this holiday season fills your homes with joy, laughter, and cherished moments. May you reflect on the blessings in your life and create beautiful memories with loved ones.
Our heartfelt appreciation goes to the entire RCC community for your dedication and hard work throughout the year. Your contributions make our college a vibrant and thriving place of learning.
We wish you all a happy, safe, and rejuvenating Thanksgiving break. May it be filled with warmth, gratitude, and the company of those who matter most.
Thank you for being part of the Riverside City College family.