Art Professor Selected for Global Solutions Conversions Program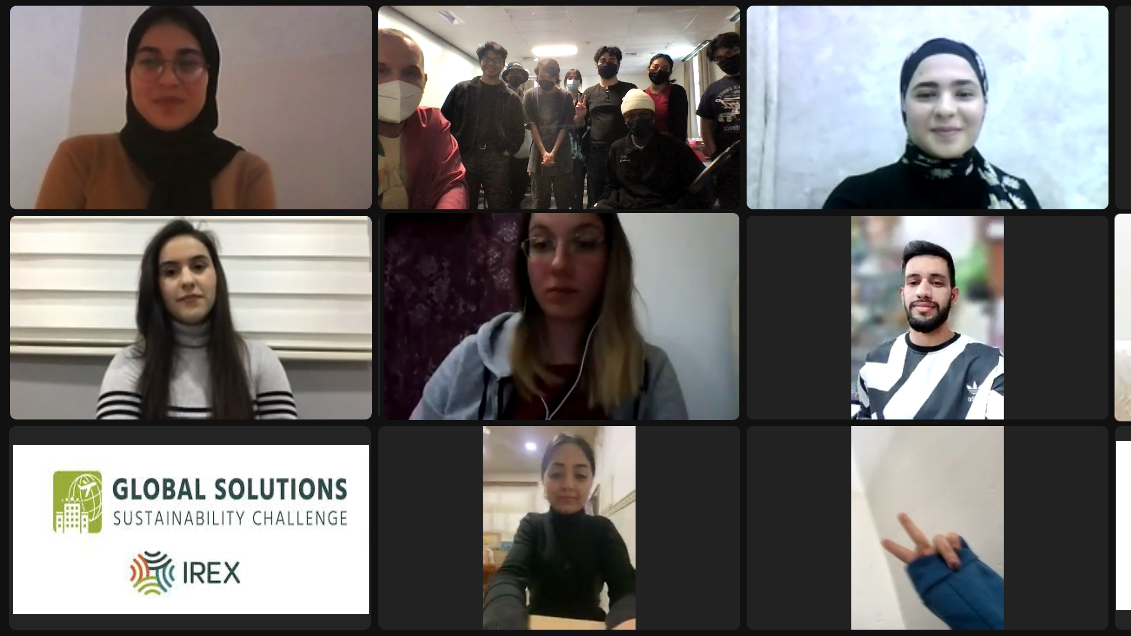 Art History Professor Bryan C. Keene was selected for a third time to participate in the Global Solutions Conversations Series. Organized through the International Research & Exchange Board (IREX) and funded by the Stevens Initiative, the goal is to build cross-cultural competence and career-readiness skills for youth in the United States and the Middle East and North Africa (MENA). The series brings together community college students in the US with peers in Iraq and Jordan for synchronous virtual gatherings to discuss the United Nations 17 Global Sustainability Goals.
Over the course of six weeks in three separate semesters, Keene partnered with peer-educators Omran Ali at Duhok University in Iraqi Kurdistan (spring 2021), Hisham al-Quqa at Luminus Technical College in Amman, Jordan (fall 2021), and Nawsha Ghaleb at Salahaddin University in Iraqi Kurdistan (spring 2022). Together they connected nearly fifty RCC students with the same number of students abroad.
The binational teams met to discuss the United Nations' Sustainability Goals and the relevance of those priorities to their respective fields of study and community. "We considered themes such as poverty, hunger, climate, and life on our planet in relation to ancient art from Mesopotamia, Egypt, Greece, and Rome together with discussions about access to food, water, sanitation, housing, education, and more in our community," Keene said. My aim was to find connections between the UN Goals and course content, and it was rewarding to learn from students who took naturally to exploring these real-world ideas that impact all of us."
The Conversations Series encourages educators to brainstorm strategies for addressing the needs of individual communities using the design thinking process.
During the Fall semester, students were interested in contributing to a local "little food bank," which follows the model of "little libraries" to make food (or books) available to anyone who has need. Some students decorated one box with works of art studied in class that address the themes of charity, gift giving, and empowering marginalized individuals to bring beauty to the community. Peers in Jordan created a poster campaign on their campus to raise awareness about inequalities faced by women in higher education.
"This spring was an especially rewarding experience," Keene said. "My colleagues in Iraq shared photos and videos of a few of the monuments we study in class, including the ancient citadel of Erbil. I was excited that my students and I had the opportunity to learn about these sites in real time from peers who are on the ground there. And we reciprocated by sharing information about Riverside, Hollywood, and the United States, Mexico, the Philippines, and other areas represented by students in the class."
Some of the solutions the RCC team discussed were providing changing tables in all restrooms across the District as part of the college's equity work – so that students who are also parents can change their children when on campus – and reporting back to the class on ways local government officials are addressing the goals related to poverty and education.
Following the conversation series, students receive YES Badges in virtual collaboration and cross-cultural communication that they can include in LinkedIn resumes and CVs. They also become part of an active alumni network and receive access to job databases through the U.S. State Department and more. Applications for the 2022-23 Global Solutions program are available online.