Riverside City College Celebrates Opening of New Greenhouse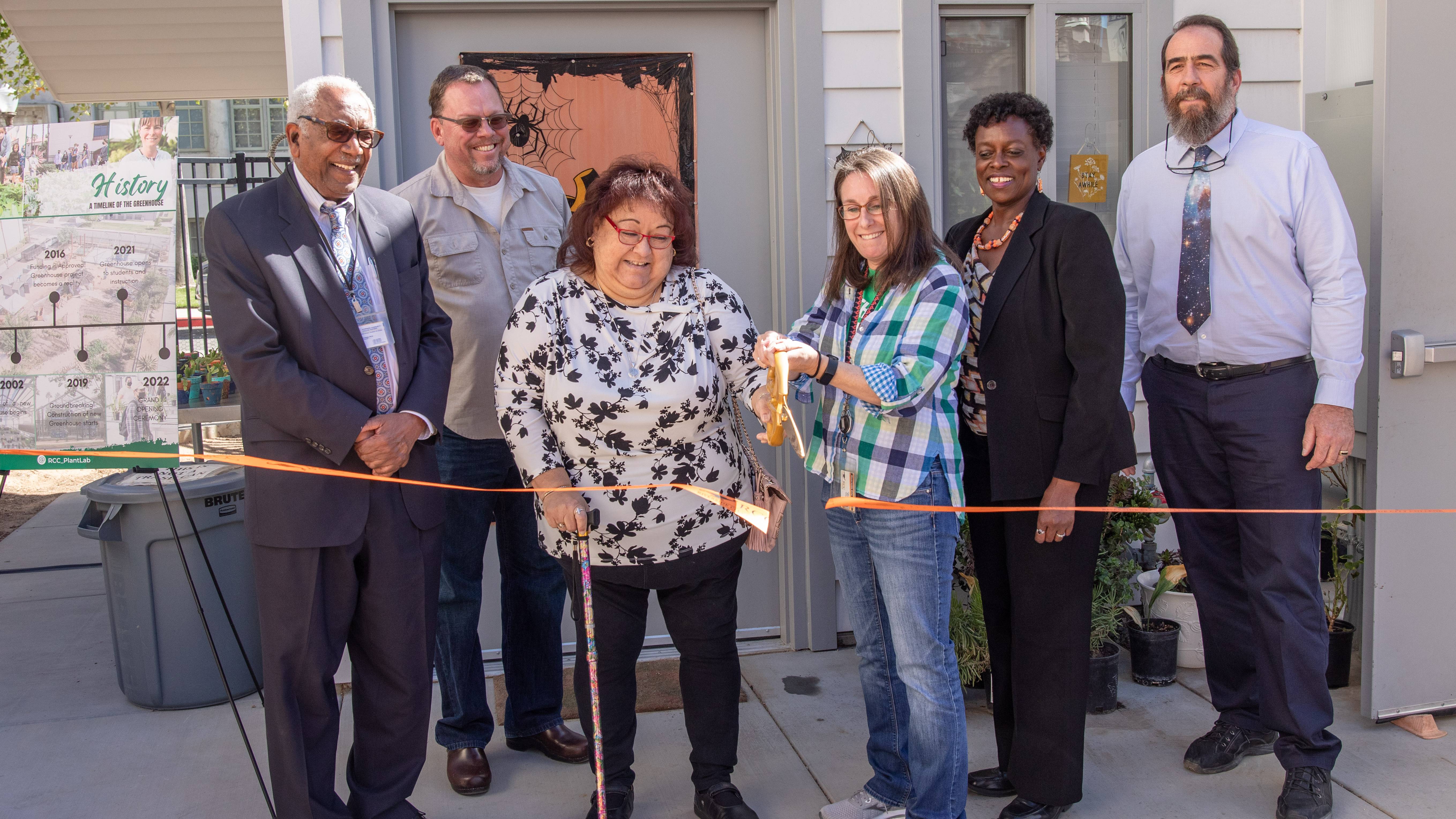 Riverside City College celebrated the grand opening of a new greenhouse and outdoor plant lab on Tuesday, October 25. Located behind the Math & Science Building, the greenhouse was built using Measure C money and funds contributed by the college. The new 1,000 square foot facility will serve as a teaching laboratory that will be an integral component of the life sciences and botany programs.
FeRita Carter, Ph.D., interim president of the College, welcomed everyone to "another history making moment." She noted that the roots of the college were planted more than a century ago when the first class of students enrolled in college courses for the fall of 1916.
Meanwhile, Scott Blair, dean of Instruction for STEM and Kinesiology, remembered the first greenhouse which opened in 1968, noting it measured just a little bigger than a closet. Blair, and Mark Sellick, Ph.D., RCC's Academic Senate president, credited professor Virginia White, Ph.D. with being the driving force behind the project. Sellick especially praised White's passion, patience, and perseverance in getting the greenhouse project completed.
White said that at her job interview in 2005, the greenhouse was mentioned as a project for her position, and she has been working on it ever since.
"It has been 17 years in the making, but we stuck with it," she said. "This is my desk - this is where I get to work all day with plants and students."
Mary Figueroa, a Riverside Community College District Board member, pointed out that this project has "a long history, and it was nice to see it come together."
RCC President Carter
RCC President Carter
At the microphone welcoming participants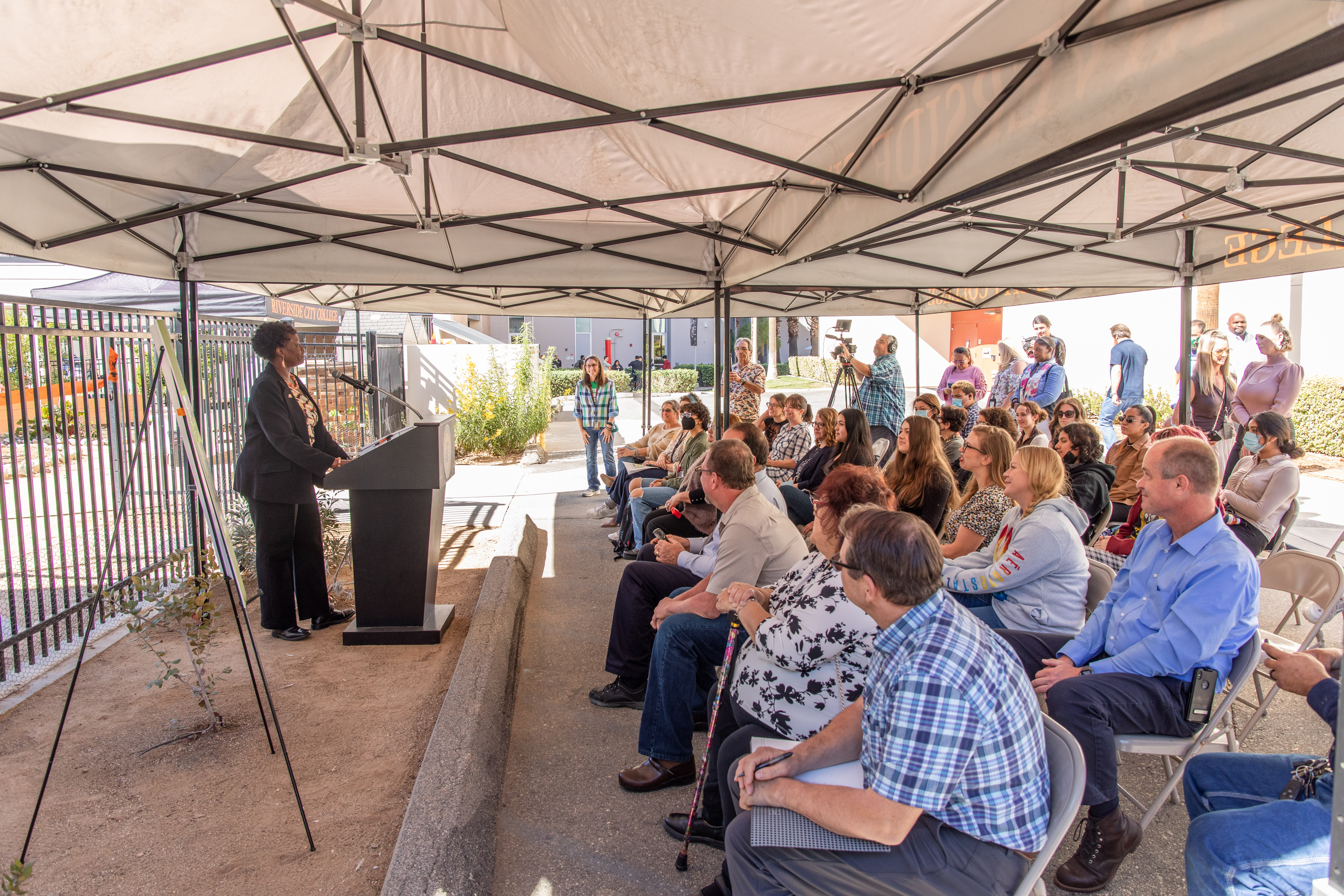 The ribbon cutting
The ribbon cutting
With Mary Figueroa and Virginia White holding the scissors, and Wolde-Ab Isaac, Mark Sellick, FeRita Carter, and Scott Blair looking on.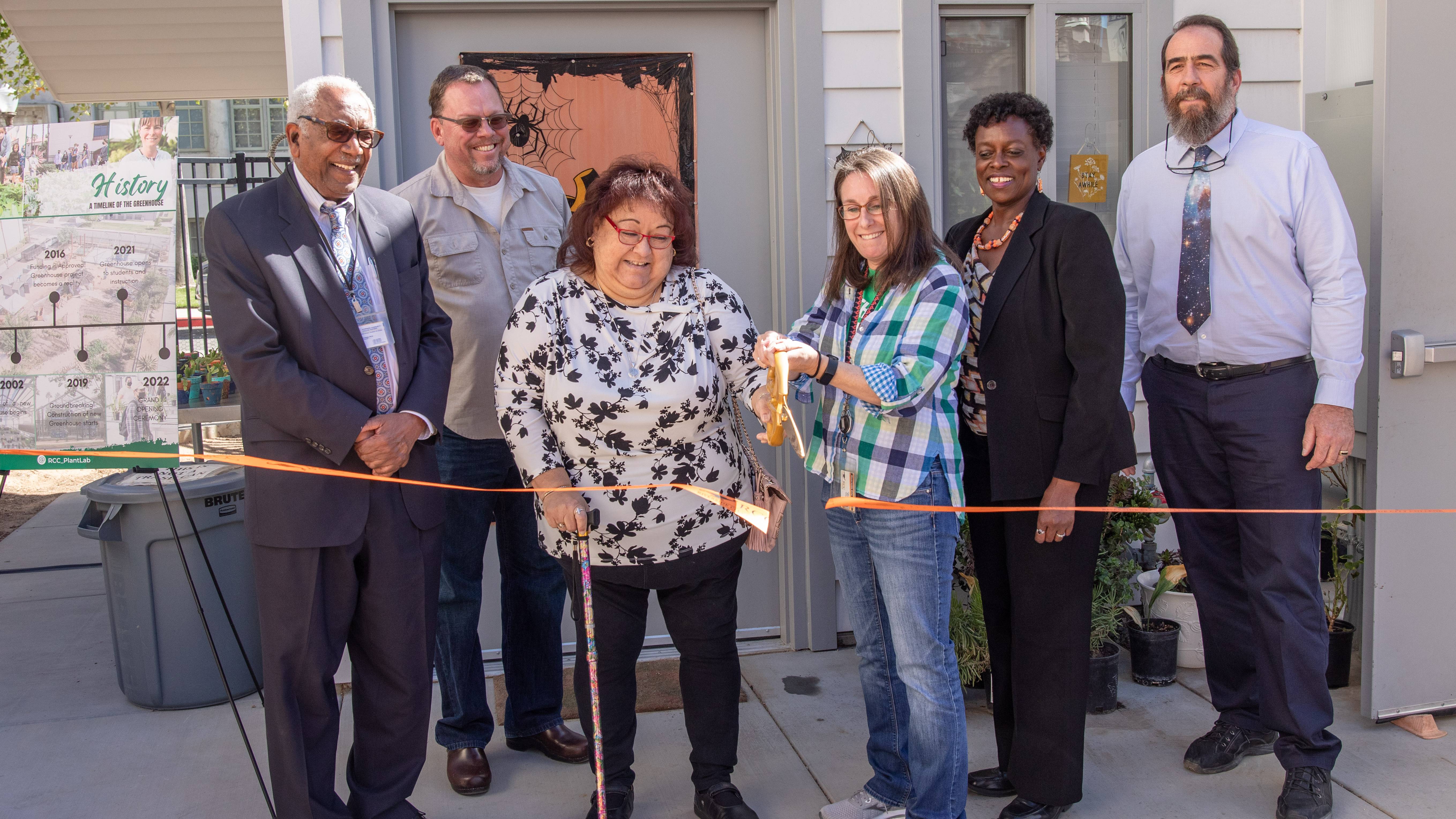 Professor White
Professor White
Talking about the pineapple plant inside the greenhouse.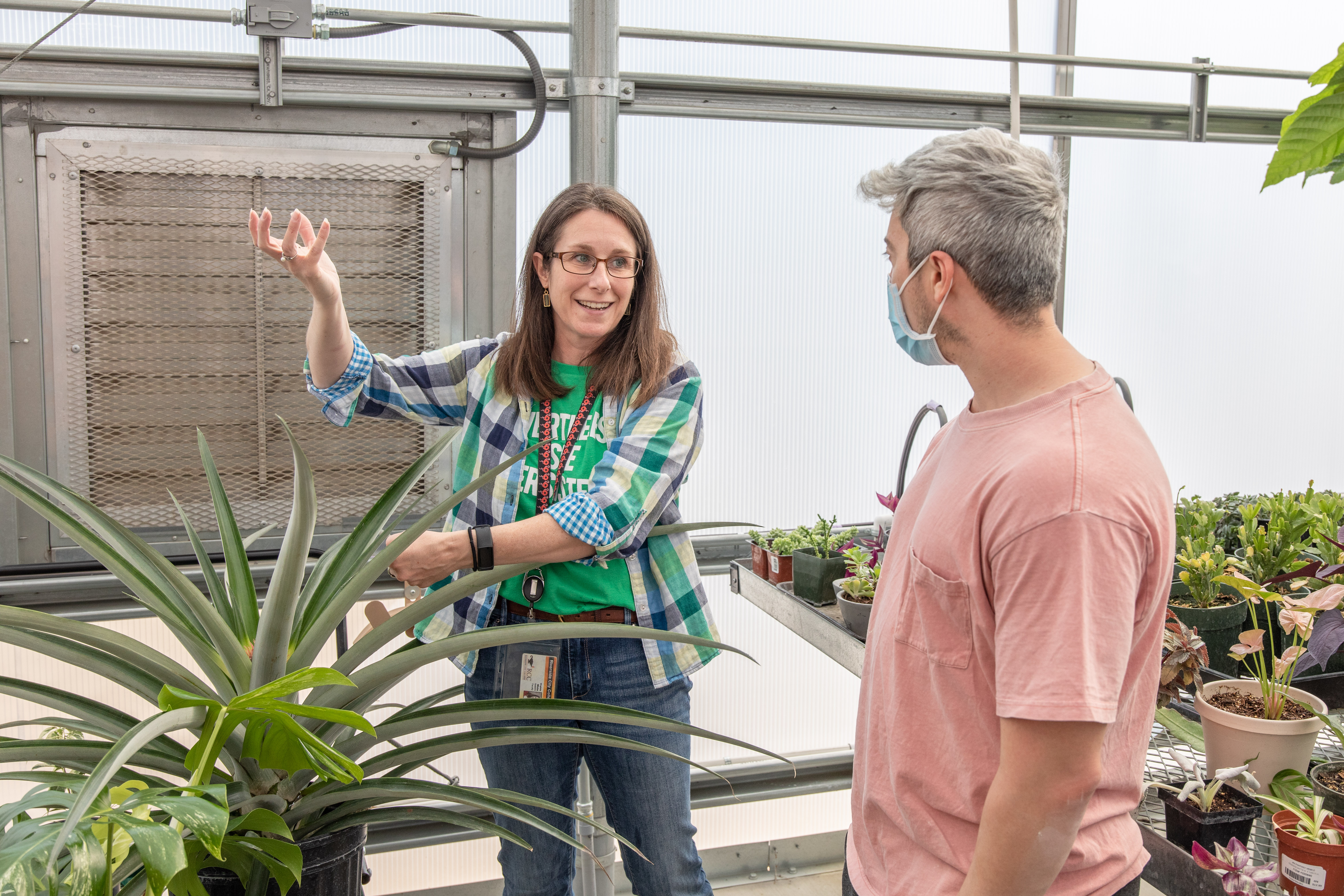 Participants
Participants
Touring the greenhouse and viewing all of the plants currently inside of the space.