RCC Team Competes in Global Solutions Sustainability Challenge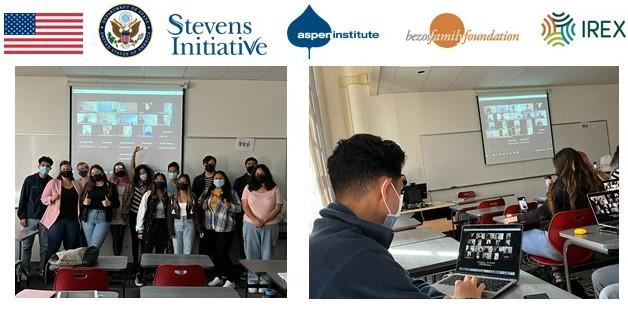 Riverside City College's Global Solutions team was selected as finalists in the Global Solutions Sustainability Challenge. RCC was one of 46 academic institutions selected to participate in the Global Solutions programs, including the Global Solutions Sustainability Challenge and Global Solutions Conversations and one of five teams to be selected as a finalist.
The bi-national team called "Snoredash," which includes students from RCC and the University of Anbar in Iraq, was invited to present virtually at the Global Business Expo this month.
Nine bi-national teams comprised of 216 students from Jordan, Iraq, and the United States competed to investigate challenges in their local communities related to the United Nations Sustainable Development Goals of Zero Hunger, No Poverty, Good Health & Well Being and Quality Education and collaborated virtually throughout the design thinking process within their teams to create innovative business solutions.
Five RCCD faculty from the three RCCD colleges participated in the Global Solutions Exchange with their students. Associate Professor of Communication Studies Micherri Wiggs led the RCC team over an eight-week period as they met virtually with their teammates in Iraq to develop an innovative solution to wake up sleepy drivers.
Teams examined sustainability issues within their local communities, collaborated globally, and developed real-life solutions through the human-centered design process. Concepts were featured in the Virtual Global Business Fair. At the conclusion, bi-national teams submit a business concept and video pitch to the Virtual Global Business Fair. The top five teams are presenting live at the culminating event, the Virtual Global Business Expo where the top three finalists will be selected to receive a small grant to further develop their concepts.
The Global Solutions Sustainability Challenge is supported by the Stevens Initiative, which is sponsored by the U.S. Department of State, with funding provided by the U.S. Government, and is administered by the Aspen Institute. The Stevens Initiative is also supported by the Bezos Family Foundation and the governments of Morocco and the United Arab Emirates.