Art Faculty Work Featured in PBS Documentary Film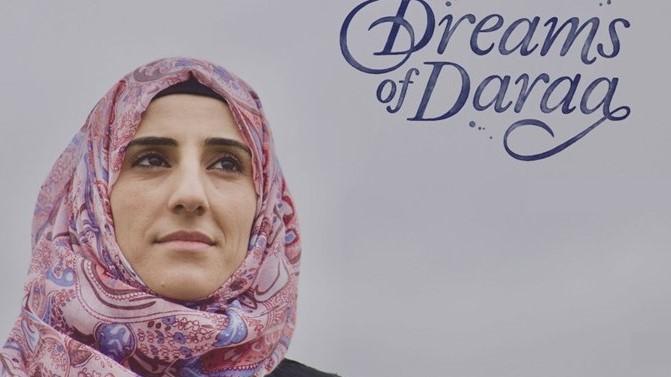 Riverside City College Art Department faculty were members of the animation team who created the feature length documentary film, "Dreams of Daraa." Professor Will Kim served as the film's art and animation director, with Jian Lee, an associate faculty member in the department, was the digital compositor.
"It was an honor to work on this film," Kim said. "The director Reilly Dowd and producer and editor Juli Vizza were respectful about my decisions and my animations. They let me explore and have fun, while providing clear direction and communication."
Kim and Lee are experienced animators in computer graphics and hand-drawn animation as well as storyboard artists. As the art and animation director, Kim oversaw the overall flow of animation and color palettes, determining colors and design of the animation segments.
The duo worked remotely for the past several years on the film with the producer, editor, director and film crew from across the U.S.
Kim applies his freelance experiences and personal films to his class.
"On a couple of occasions I've even given my students the opportunity to assist projects I'm working on, providing them with actual industry experience," Kim said.
The premier on PBS SoCal KOCE Los Angeles is on Monday, September 13 at 5 pm and 10 pm. With subsequent showings on September 14 at 6 am and September 19 at 2 am. KVCR, Los Angeles and San Bernardino will also air Dreams of Daraa on their main station Thursday, September 16 at 9 pm.
Kim and Lee recently collaborated on a Boston Lyric Opera film.
Dreams of Daraa tells the story of Hanadi, a young Syrian mother who refuses to accept the cards she's been dealt. The partly-animated film follows her five-year journey through Syria, Jordan and Germany in search of justice for her kidnapped husband and safety for her three daughters. As the dream that was her life in Daraa morphs into a living nightmare, Hanadi is forced to flee. In the world's largest Syrian refugee camp, she feels both alone and unheard. Enter Timea, a stranger who breaks through the isolation and changes everything. Her ability to make Hanadi's traumatized child feel safe—and feel joy—for the first time in years, opens a window for Hanadi to see the possibility of not only a profound human connection, but a future for her and her girls. Leading to a rare invitation to testify before the UN, this intimate story explores the power of female friendship and the determination of one unexpected hero to be heard.
Credits
http://www.dreamsofdaraa.com/the-team
Broadcast Dates