Summer Cyber Security Camps Open to High School Students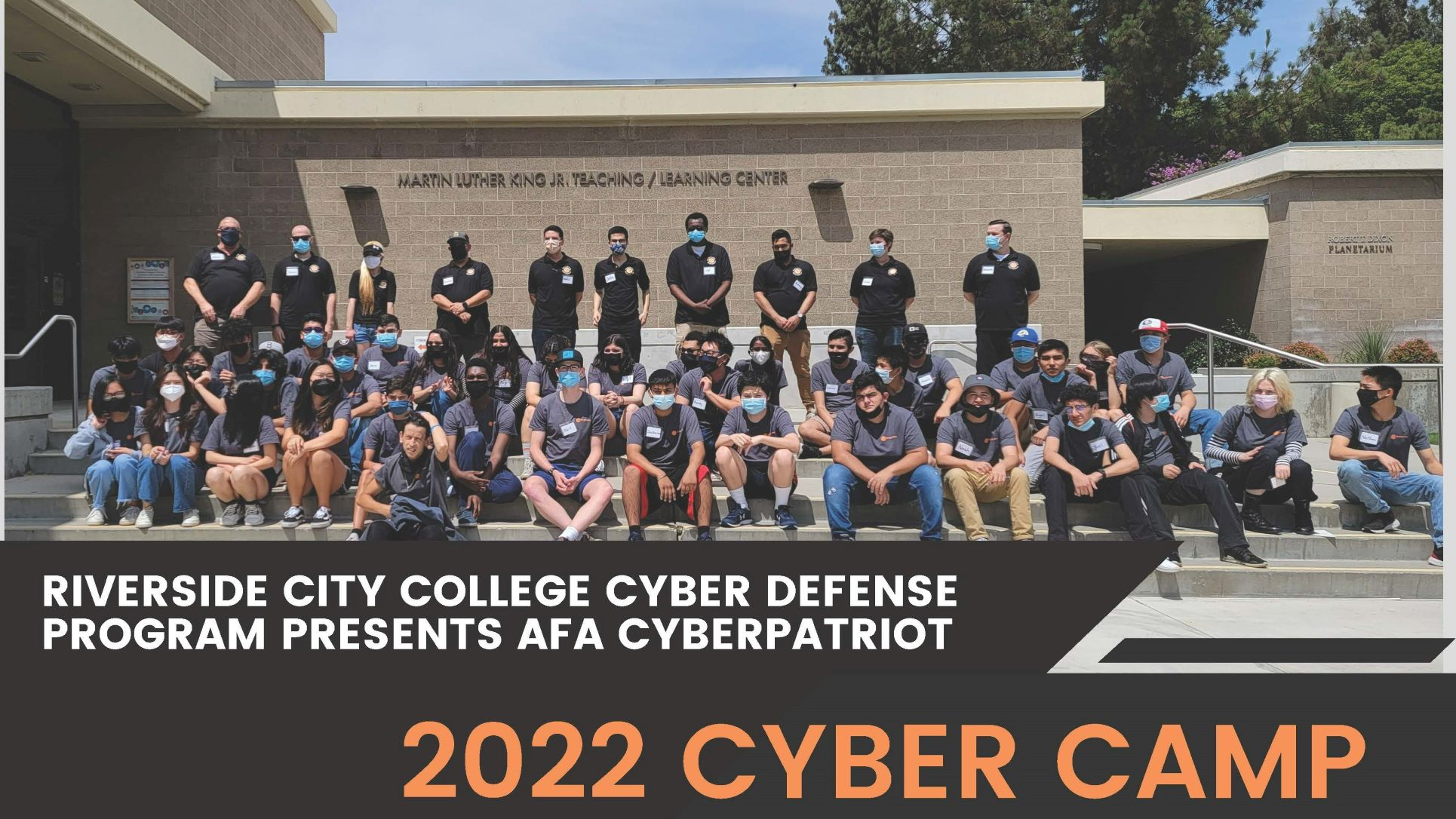 The RCC Cyber Defense Program is excited to be hosting the annual summer CyberPatriot CyberCamps for local high school seniors, juniors, and sophomores. The CyberPatriot is the National Youth Cyber Education Program was created by the Air Force Association to inspire K-12 students toward careers in cybersecurity or other science, technology, engineering, and mathematics (STEM) disciplines.
The nation's largest cyber defense competition, the focal point of the program, is the National Youth Cyber Defense Competition that puts high school and middle school students in charge of securing virtual networks.
High school students interested in cybersecurity or have some cybersecurity knowledge are invited to participate in the FREE CyberCamps held on the Riverside City College campus in the MLK High Technology Center.
Standard Camp – June 13 - 17 from 9 am to 4 pm
Advanced Camp – June 20 - 24 from 9 am to 4 pm
The standard camp is open to high school students who reside in Riverside or San Bernardino counties and have never participated in a CyberPatriot or CyberCamp.
To participate in the advanced camp, students must have participated in a previous standard CyberPatriot or CyberCamp.
The AFA CyberPatriot CyberCamp program is designed to excite students new to cybersecurity about STEM career opportunities and teach them important cyber defense skills through hands-on instruction and activities. Through the camp, students will learn how to protect their personal devices and information from outside threats, as well as how to harden entire networks running Windows and Linux operating systems.
The AFA CyberPatriot CyberCamp will culminate in an exciting final team competition that simulates real cybersecurity situations faced by industry professionals and mimics AFA's CyberPatriot National Youth Cyber Defense Competition.
Participants, faculty, and staff must follow state, local, and District COVID-10 health guidelines.
Registration and additional information about RCC's 2022 High School Cyber Camps, visit here