Cruz-Soto Selected as 2022 Fellow By National Community College Hispanic Council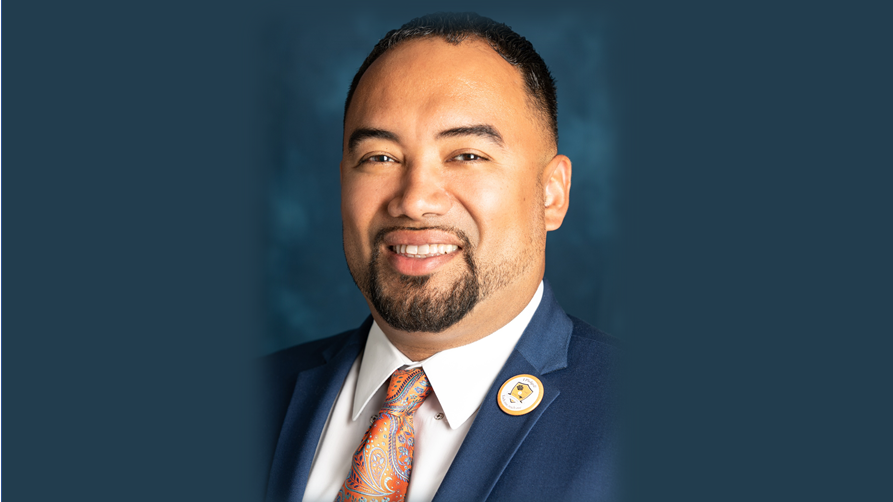 Thomas A. Cruz-Soto, Jr., Ed.D., dean of Student Services at Riverside City College has been selected as a 2022 National Community College Hispanic Council (NCCHC) Fellow.
Cruz-Soto was one of 24 chosen from across the country for the prestigious Dr. Ted Martinez Jr. NCCHC Leadership Development Program. The program, hosted by the San Diego State University College of Education, brings together a collection of highly qualified Latin(as)o whose career interest focuses on assuming increasingly responsible administrative positions, with the goal of becoming a community college president.
"It is a great honor and privilege to be chosen into this prestigious fellowship program, Cruz-Soto said. "I cannot wait to begin the essential learning and work that will surely provide me an even greater tool kit to continue serving students and becoming an even greater change agent alongside my collegiate community of scholars and practitioners."
The NCCHC Leadership Fellows Program was selected as a finalist in the 2019 "Examples of Excelencia" national showcase.
"Preparing strong leaders for the future is the primary purpose of the National Community College Hispanic Council's Leadership Fellows Program," NCCHC President, Robert Vela said. "A demographic shift is occurring in the United States and we are preparing new leaders who can model the way for the growing Hispanic population our community colleges serve. Through this program, Fellows gain the necessary knowledge and skills they need to lead higher education into the future and positively impact the economic and civic success of their respective communities."
In the two-part training seminar each fellow prepares an individualized professional development plan and engages in a mentoring relationship with a Hispanic community college leader. The program also includes attending the NCCHC Leadership Symposium and carrying out online activities.
"Throughout my career, I have been privileged to supervise, lead, and work with a cadre of higher education administrators," FeRita Carter, Ph.D., RCC's vice president Student Services said. "It is my qualified opinion that Dr. Cruz-Soto is one of the most effective leaders I have ever encountered. He has the right skill set, motivation and professional experiences to benefit from and thrive in the NCCHC Leadership Fellows Program."
NCCHC is an affiliated council of the American Association of Community Colleges, a national organization that provides leadership to the community college movement. The Council, which was established 30 years ago, works to promote the educational interests and success of the Hispanic community and emphasizes access, equity and excellence for students and employees in community colleges.
During the past three years, more than 170 NCCHC Leadership Fellows have advanced to positions of increased responsibility as executive level administrators, including chancellors, vice-chancellors, and presidents.