RCC to Host 104th Commencement Ceremony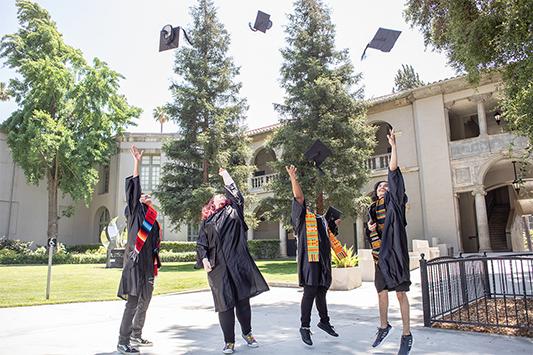 For the second year, Riverside City College's Commencement ceremony will be hosted virtually. The RCC community will come together on Friday, June 11 to honor the Class of 2021 and recognize to confer the graduates' well-deserved degrees.

Commencement plays an integral role in each student's academic journey and acknowledges the sacrifices made to complete their education. Most importantly, graduates are recognized for their commitment an achievements. The College will celebrate the Class of 2021 in two celebrations, a virtual ceremony on Friday, June 11 and a drive-through celebration on campus Thursday, June 3.

The Commencement ceremony will be available for viewing at 9 am on June 11. Beginning with video speeches from RCC President Gregory Anderson, ASRCC President Shay Kim, Student Commencement Speaker Caresse Boulter, RCCD Chancellor Wolde-Ab Isaac, and RCCD Board of Trustees. The highlight of the ceremony is a slideshow featuring the Class of 2021.
"Graduates, each of you has committed your heart and intellect to completing your journey at Riverside City College," Gregory Anderson president said. "As you graduate, remember that you are forever a part of RCC, and forever a Tiger."
This is a memorable time; join RCC in celebrating each and every RCC graduate for their achievement.

Class of 2021 facts
5,100 degrees and certificates are being awarded
3,464 students are earning a degree and/or certificate
The youngest degree recipient is 17 years old
The oldest graduate is 73 years young
934 students are graduating with honors
Watch the RCC Commencement ceremony beginning June 11 here.