Amazon Partners with RCC in New Amazon Career Choice Program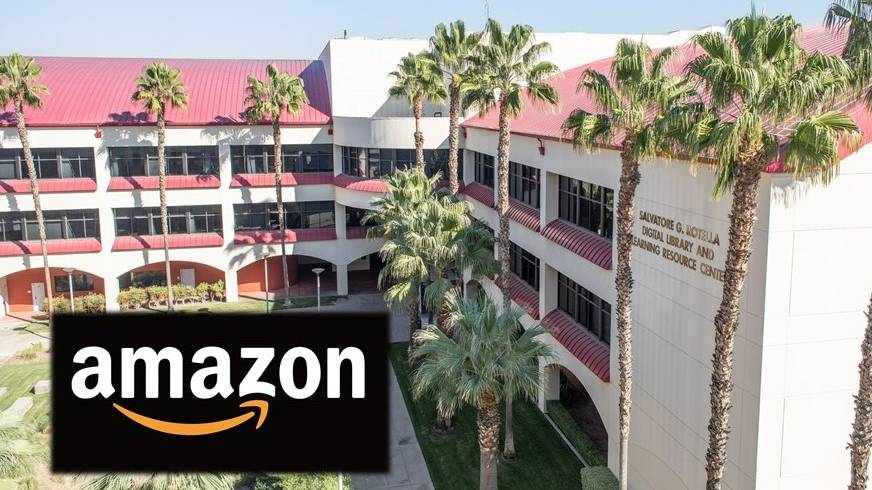 RCC was recently selected as a participating college for Amazon's Career Choice program. The College is one of 40 higher education institutions added to the program this month. The addition of institutions brings the total number to 180 in 14 countries selected to provide educational services to Amazon employees. Career Choice has a rigorous selection process for schools to join the approved network of education partners.

In California 10 higher education institutions are approved service providers, seven are community colleges. In addition to Riverside City, Moreno Valley, Bakersfield, Chaffey, Clovis, Modesto and Sacramento community colleges, two California State Universities Fresno and Stanislaus – are also approved along with SW Academy in San Francisco.

Programs offered through Amazon range from foundational skills such as English language to career pathways and college credit programs. Amazon pays one hundred percent of the employee's tuition, books, and fees.
In fall of 2021, Amazon invested $1.2 billion in its hourly workforce. A portion of the monies included tuition funding opportunities for nearly a million operation workers. Then, in January of this year, Amazon announced its Career Choice program.
Amazon, the largest private employer in the Inland Empire, has expanded quickly across the region. The company opened eight new facilities in the Inland Empire in 2020 and at least another five in 2021, resulting in about three dozen facilities now posted in the region.
Program flexibility allows active employees to pursue their goals at the approved college of their choice, at their own pace and may continue to enroll in classes as long as they are employed at Amazon.