Donation Benefits RCC's 100-Year-Old Applied Digital Media and Printing Program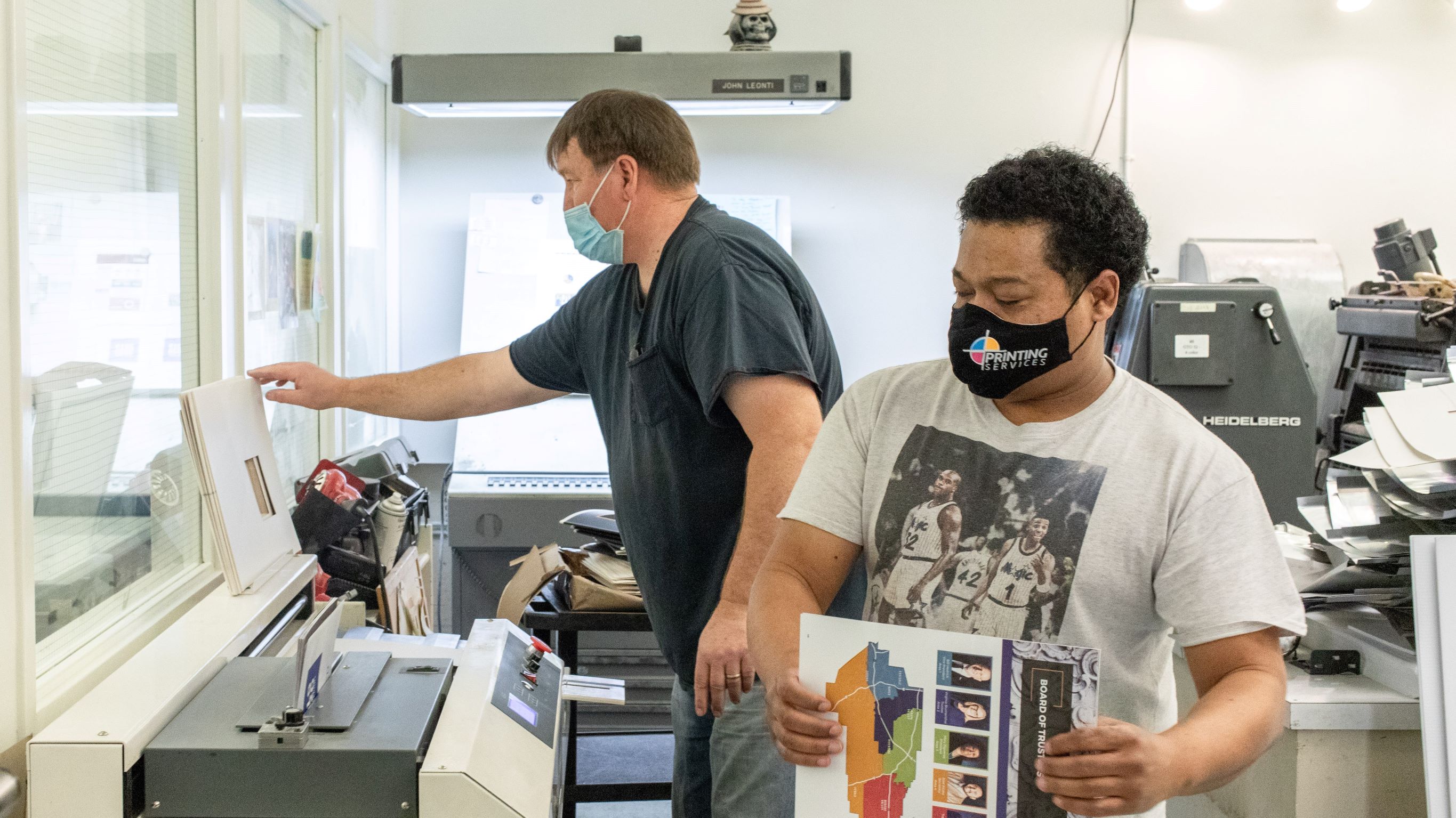 The Riverside Community College District Foundation announced a significant donation recently received from Jan Steiner, a local printing entrepreneur, for the Applied Digital Media and Printing (ADM +Printing) program at Riverside City College. The million-plus dollar gift provides a financial infusion to renovate the College's printing facility and purchase state-of-the-art commercial printing equipment.
After a successful 36-year career as the chief executive officer of Thoro Packaging in Corona, a printing company her father founded, Steiner sold the company and selected RCC's Applied Digital Media program as the recipient of her family's donation.
"We are deeply honored that Ms. Steiner recognizes the quality of our commercial printing program," Patrick Scullin, director of Printing Graphics and associate professor Applied Digital Media and Printing, said.
Steiner's gift comes in two phases. Her first donation supported facility upgrades and improvements to the Applied Digital Media and Printing's building in Technology B. Her recent – and most significant donation – includes replacing 50-year-old offset printing presses with a new Heidelberg SpeedMaster SX 52 press. The donation of state-of-the-art commercial printing equipment will be provided in partnership with industry leader Heidelberg.
"Ms. Steiner is aware of the many career opportunities available to students in the printing trade and understands the value of having access to current technology and equipment," Scullin said. "This gift puts RCC on the map and will reinvigorate the program and provide benefits to students for years to come. Her vision, kindness and generosity cannot be overstated."
The College's ADM +Printing program began in 1921 and has a history of excellence in graphic communication education. The program is the only California community college-based program accredited by PrintEd dedicated to all aspects of commercial printing. "ADM +Printing is now uniquely positioned to promote, educate and inspire the future printing and graphics workforce at the post-secondary level," Scullin said.
The Heidelberg SpeedMaster SX 52 press gives students access to learning and technology opportunities such as automation, digital workflow, packaging and printing production, and efficiency for job skill development and course curriculum enhancements. The new press will also fulfill PrintEd accreditation requirement of maintaining skill competency.