Journalism Students Explore the Salton Sea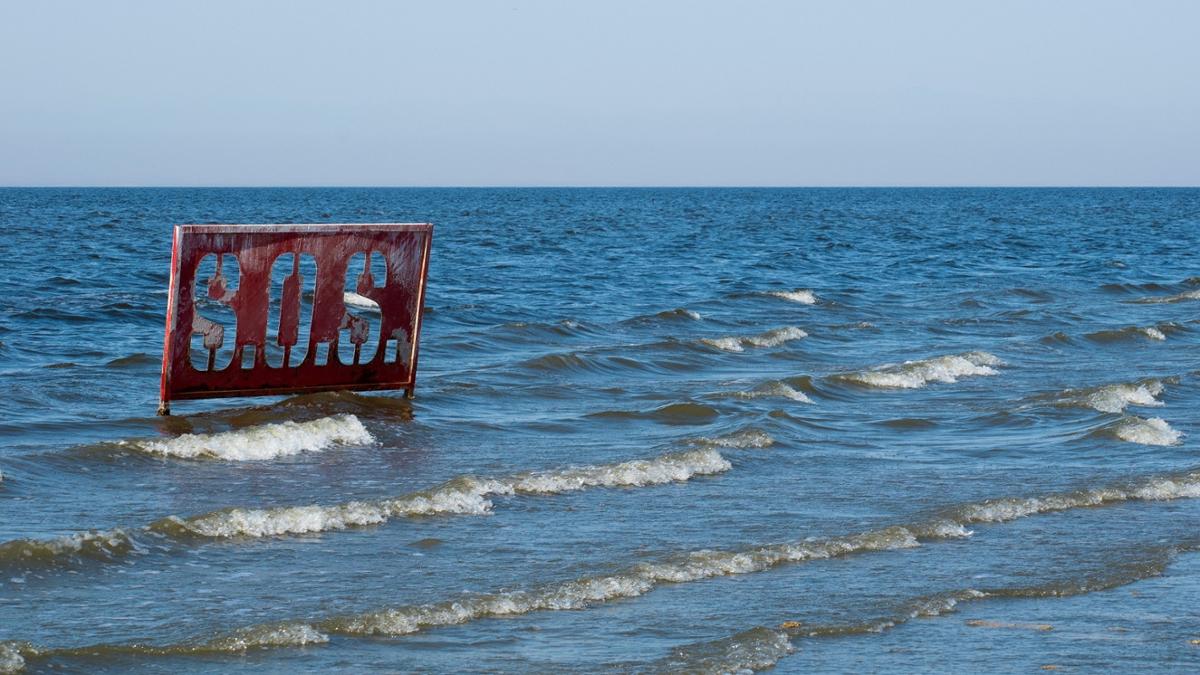 RCC's Journalism program earned the 2021 Democracy and the Informed Citizen Emerging Journalist Fellowship, presented by the California Humanities in partnership with the Journalism Association of Community Colleges. Student journalists used funds from the Fellowship to explore the causes and effects of the Salton Sea.
Democracy and the Informed Citizen is designed to engage a broad cross-section of students in thoughtful connections between democracy and journalism. The initiative connects Pulitzer Prize-winning journalists with college students, provides hands-on media literacy training, and helps strengthen voices and views in public dialogue.
"Applying for this fellowship wouldn't have been possible without the commitment of the Viewpoints, staff," Matt Schoenmann, Journalism specialist and Viewpoints advisor said.
This semester, beyond their usual coursework and reporting duties, four Viewpoints students: Erik Galicia, 2020-21 editor-in-chief; Leo Cabral, 2020-21 managing editor; Angel Peña, spring 2021 photo editor; and Cheetara Piry, spring 2021 news editor, worked collaboratively on the Cal Humanities project to write an article titled, "The Fight for California's Great Lake."
Through extensive interviews with long-time local residents, historians, university researchers, and a county supervisor, the students covered topics including an historical perspective, environmental impacts, restoration plans, social justice, institutional racism, and health effects.
"It's been a privilege to participate in this fellowship," Piry said. "Hopefully, it will amplify some of the local community's voices about the health disparities surrounding the Salton Sea that have been suppressed by institutionalized racism."
"Working for this fellowship not only allowed me to make some final awesome memories with my fellow Viewpoints editors before I transferred, but also allowed me to do my part in shining a light on the disparities surrounding one of the largest and most complicated issues in Southern California," Galicia said.
The students wrote in a social media post, "The Salton Sea, California's largest lake, has been shrinking for years. The toxic dust exposed in its growing shores is blown into surrounding areas — some of California's most impoverished and neglected communities. As residents and organizers combat the disparities they face, scientists are looking for the link between the dust and asthma that could aid these communities in their fight. Sources agree that this fight is not just for a solution to the lake, but against institutional racism."
"The reporting we did on the Salton Sea was enlightening and heartbreaking," Cabral said. "I was happy to get to shine a light on the local disparities surrounding the Salton Sea, but there's always more work to be done."
"It was a great experience," Peña said. "This fellowship shows just how important student journalism is."
"The students who participated in the fellowship exceeded expectations; the way they collaborated was most impressive," Schoenmann said. "It's just flat out good journalism - from print to video, to the photos and website design."
"I am privileged to be able to co-advise such a talented team of journalists, who've produced amazing work," Angela Burrell, Viewpoints advisor said.
RCC was one of eight California community colleges to receive the $11,000 Fellowship. Through the initiative, students collaborated with peers from participating colleges and had access to journalism mentors.
Democracy and the Informed Citizen Emerging Journalist Fellowship program is supported by the Andrew W. Mellon Foundation, and administered by the Federation of State Humanities Councils.
The Viewpoints article can be read at https://viewpointsonline.org/the-fight-for-californias-great-lake/