President's Leadership Team May 18, 25, and June 1, 2022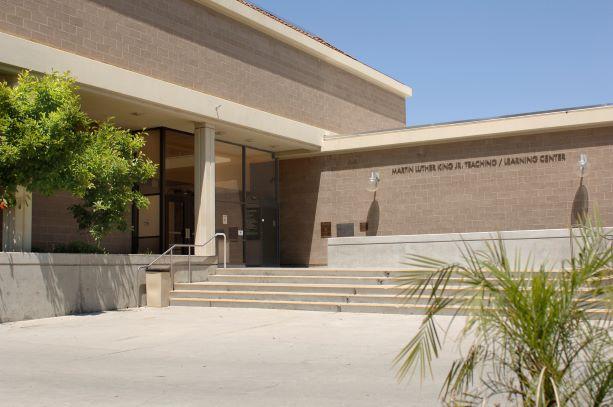 PLT reviewed the following information items:
Upward Bound Grant
Upward Bound programs earned a five-year renewal grant for programs that support three of the college's area high schools: Patriot, Rubidoux, and Jurupa. The total grant award is $2,639,375.
Patriot High School - $257,500 per year, total $1,287,500

Rubidoux and Jurupa high schools - $270,375 per year, total $1,351,875
PLT extended its compliments to Rachel Weiss, dean of Grants and José Diaz, director, TRiO Programs for their dedication to earning these awards.
Hyflex Project
To meet the needs of teaching in learning in multiple modalities, the College has allocated funding to creating Hyflex classrooms. Once complete, these learning spaces will support a mix of online and in-person learning simultaneously.

Orders for equipment have been placed, starting last fall, and some of these orders have been fulfilled. Unfortunately, however, other critical components remain undelivered as a result of the worldwide supply chain disruptions. Further details:
10 classrooms are slated for this modernization

TSS completed installation in Coil School for the Arts, Room 248 and is scheduled to complete Nursing, Rooms 251, 252. and 253 between the summer and fall terms

TSS explored alternatives with the manufacturer and unfortunately, alternative solutions are also back ordered and unavailable
Once all equipment is received, TSS will proceed immediately with installation, simultaneously striving to avoid impact on instruction
PLT reviewed the following policy items:
Water Filling Stations
The water bottle filling stations installation will commence June 23. The Facilities team is moving as quickly as possible, but is facing supply chain and other constraints. Work is being handled in-house with some outsourced support, based on Facilities capacity.
The project includes:
60 permanent water bottle filling stations

3 self-standing water dispensers
Completion is anticipated prior to the Fall semester. HEERF funds are supporting this project.
Marketing Guided Pathways
Two 16-page mailers were developed to promote RCC and its programs. The first mailer featured programs of study within the following pathways:
Languages & Humanities

Social & Behavioral Sciences

Visual, Performing & Creative Arts
The second mailer will highlight programs within these pathways:
Advanced Technical Arts & Trades

Business, Information Systems & Technology

Education & Teacher Preparation

Health-Related Sciences
For those disciplines that were not included in the mailers, additional marketing strategies will be developed so that all disciplines are showcased. The Marketing team will be reaching out to discipline experts for more information.
Strategic Planning
The College's four Vice President program reviews recently received feedback from members of the Governance Effectiveness Mission and Quality (GEMQ) strategic planning council. GEMQ provided comprehensive follow-up questions and suggestions. This feedback will be used to improve the VP program reviews as PLT collaborates on this work over the summer.
PLT took action on the following items:
Grad Fest
Based on a joint proposal from Albert Jaramillo (ASRCC), Pamela Lovsted (Bookstore-Follett), Tony Rizo and Peggy Lomas (Marketing), PLT provided enthusiastic support of an inaugural Grad Fest.
Event details:
Grad Fest was hosted on May 26 and coordinated by ASRCC, the Bookstore, and College Marketing

The event

provided graduating students opportunities to celebrate their achievements with family and friends.
ASRCC supported purchasing regalia for those in attendance (announcement made at Grad Fest)
The Bookstore donated crafts giving graduates the opportunity to decorate their caps.
PLT supported participating in the event taking photos with graduates
Meeting Room Technology Upgrades
In the fall, the CAK conference room #224 will become a new testing site for updated conference room equipment being proposed through TSS. The conference room equipment is being piloted in the fall, and the College community is encouraged to schedule meetings in this conference room to test the functionality and provide feedback. This conference room, along with two classrooms (Quad and MTSC) are part of the technology updates as aligned with our life cycle plans and are being funded through the state technology fund allocation.
Youth Basketball Camp
PLT approved a request from Women's Head Coach Alicia Berber to host a youth basketball camp July 25-28. Specifics are as follows:
Date: July 25-28

Ages: 5-14, following the RCCD COVID-19 vaccination requirements

Proceeds will support the Women's Basketball program