President's Leadership Team April 6, 13, 20 and May 11, 2022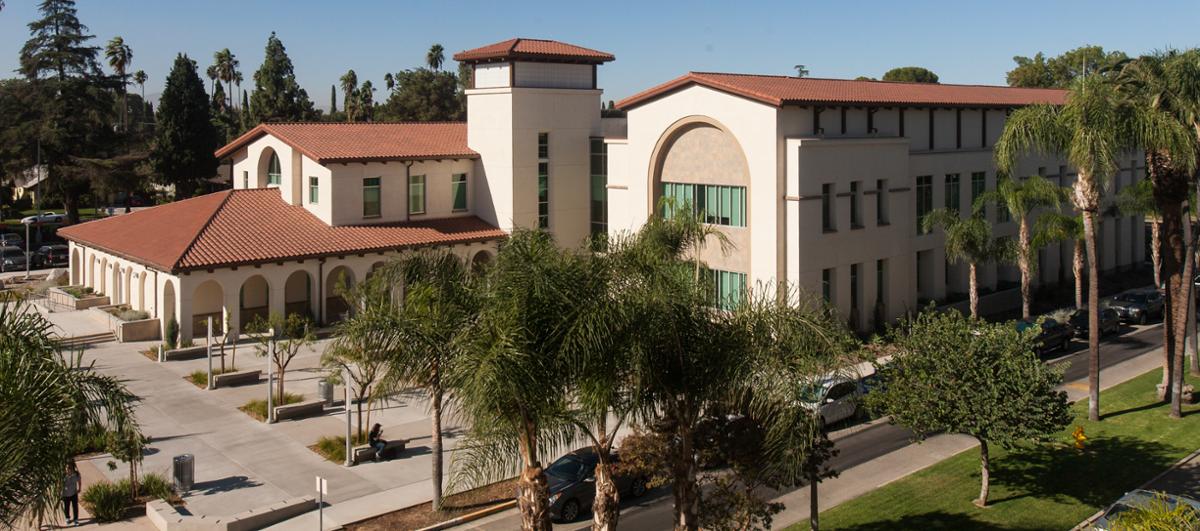 Guests:
DLR Group
DLR Group - consultants under contract with the District - presented the current draft of the Sustainability and Climate Action Plan. PLT members engaged in discussion and offered their support.
Adrienne Grayson, Associate Dean, Educational Partnerships
Associate Dean Grayson presented "Rising Scholars: Where We Are and Where We Need to Go." The California Community Colleges' Rising Scholars Network provides pathways to success for carceral-impacted students. RCC is exploring opportunities to serve these students.
Natalie Halsell, Professional Development Coordinator
PLT was excited to hear about Classified School Employee Week (May 16-19). This year's CSEW promises a rich variety of activities and events to support the well-being and effectiveness of the College's classified professionals. Multiple diverse and committed teams created opportunities for participants to gather, reestablish bonds, and develop new connections.
On behalf of the College's senior administration, President Anderson encouraged all managers to support classified professional participation in CSEW: "I strongly encourage you to consider how you can provide maximum flexibility for classified professionals in your unit to participate in next week's event."
PLT reviewed the following information items:
Concur
To provide additional support for travel and to answer questions about Concur, professional development is hosting virtual drop in Zoom sessions every Wednesday from 3:30 - 4:30 pm. President Anderson explained that the District Business (Budgeting Services) team is working with Concur leads from all three colleges to prepare for the launch of a new version of Concur software in the fall. The vendor has alerted the District that this new software version will include significant changes in the user experience and backend requirements.
Textbook Digitizing
Currently 93% of the required textbooks for the Spring term have been digitized. The Library team reviewed Fall 2021 required book list and began selectively digitizing items. This list includes books in Nursing, or classes that are only offered once per year, and are not likely to be offered in an ebook format. While the fall list is not part of the priority of this project, it continues to be an important component and the library team will work steadily to help offset the expected fall crush of work. There were 101 unique items on the list of Fall textbooks that were not already digitized, and 30 of them were already in ebook form. Here are the current statistics:
93% of the current reserve collection has been digitized

2,140 total digital views

8 items left to digitize

This information is being marketed to students through social media, campus monitors, website, and with the assistance of ASRCC.
College Corps Roundtable and Press Conference
On Tuesday, April 13 inland Southern California education leaders and California State Superintendent of Public Instruction Tony Thurmond joined Chief Service Officer Josh Fryday hosted a roundtable discussion and press conference at RCC. This was the first stop of the road trip to kick off #CaliforniansForAll College Corps – a new opportunity for thousands of California college students to serve their communities in critical issue areas such as climate action, education, and food insecurity.
More information can be found on RCC's College Corps webpage. Questions can be directed to Adrienne.Grayson@rcc.edu
PLT reviewed the following policy items:
Guided Pathways Scale of Adoption
PLT reviewed and discussed the Guided Pathways Scale of Adoption self-assessment. The contents of this document align with presentations recently made to Leadership Councils, EPOC, Academic Senate, and the Board of Trustees. PLT supports the next focus of Guided Pathways implementation that will include career alignment, integrated on-boarding, completion of Math and English in the first year, and dual enrollment.
Grants and Purchasing
PLT continues to consider efforts toward transparency and communication. To this end Business Services will provide monthly updates to PLT. These standing agenda items will include grant balances, expenditures and budget allocations, and the status of recruitment of current positions. These monthly updates provide an opportunity to examine current policies and practices to better align decisions with strategic goals. All PLT members are eager to strengthen and support our fiscal processes which will ultimately improve fiduciary prudence.
Acting VP Mohtasham discussed the end of year purchasing deadlines and reminded leaders to plan accordingly and to account for delivery time on orders.
College Marketing
A strategic marketing plan is currently being developed to address new and innovative ways to increase enrollment and increase awareness and partnerships with RCC. The Summer/Fall program will be presented to the Marketing Resources Committee and RDAS for review and approval, and to ensure participatory governance, EPOC and Academic Senate.
Advertising of Summer/Fall have begun. Two direct mail pieces are being produced and mailed to all residences in RCC's service area. The first mailer, scheduled for early May, focuses on three pathways: Languages & Humanities, Social & Behavioral Sciences, and Visual, Performing, and Creative Arts. The second mailer, to be mailed in early June, will highlight programs in Applied Technical Trades, Business, Information Systems and Technology, Education and Teacher Preparation, and Health-Related Sciences. PLT members thanked all the faculty and classified professionals who are contributing to the production of these marketing materials.
Accreditation
The annual fiscal report was submitted to the Accrediting Commission for Community and Junior Colleges (ACCJC) on April 8.
The report includes information about how our CARES/HEERF allocation supported our bottom line, and reaffirms that we continue to have no audit exceptions and have strong fiscal standing.

RCC Substantive Change inquiries were submitted to the ACCJC for review.

The ACCJC reviewed and approved all submissions and indicated that no further actions were required.
Athletics Self-Study
The Athletics Department is recommitting itself to the principles and practices enshrined in Title IX. As part of this focus for the students and employees within Athletics, a gender equity self-study process has been launched.
The process of institutional self-evaluation around gender equity will provide an opportunity to conduct a thorough and critical evaluation of its educational quality and institutional effectiveness across each of the athletic programs.

Participants in this study will evaluate the effectiveness of promoting fairness in education, as well as confronting stereotypes and biases that have historically limited a student's potential.

The self-study report will be

an evidential document completed by the Athletics department under the leadership of the athletic director.

The final report will summarize program findings from the self-study process.

The overall aim is to achieve gender equity in which all students will be free to pursue their education without fear of discrimination or harassment because of their gender.
PLT took action on the following items:
RCC Campus Map
Following recommendations from student leaders, classified professionals, and faculty, the RCC campus map was revised to align building naming acronyms with the schedule of classes. PLT reviewed and approved the revised RCC map for posting and printing.
Meeting of the Managers
The next Meeting of the Managers will be held in-person on May 25 and focus on enrollment.
Faculty Retirement and Emeritus Wall Ceremonies
Acting VP Mohtasham is meeting with representatives from Academic Senate and the Faculty Association to discuss plans for a retirement celebration recognizing the service of our faculty, as well as plans for unveiling the Emeritus Wall.
Athletics Facility Projects
VP Carter presented PLT with information about two project requests from the Athletics Department:
Throwing Sports: The project will be presented at DSCP on May 20, Chancellor's Cabinet on May 23, and the Committee on June 14 to obtain approval and move forward with completing the construction design document and proceed with DSA review.

New PO for Grainger for water project – The order amount exceeded the threshold and RCC Business Office is working with the purchasing at the District to use the Grainger piggyback contract that BOT approved (No. CB-248-18) and proceed with the order before 5/13/2022.
Upon review and consideration PLT did not support this request.
AB 367 - Menstrual Equity for All Act of 2021
PLT after careful review took action on AB 367 - Menstrual Equity for All Act of 2021 (effective July 1, 2022) which indicates:
"This bill would enact the Menstrual Equity for All Act of 2021, which would require a public school, as provided, maintaining any combination of classes from grades 6 to 12, inclusive, to stock the school's restrooms with an adequate supply of free menstrual products, as defined, available and accessible, free of cost, in all women's restrooms and all-gender restrooms, and in at least one men's restroom, at all times, and to post a designated notice, on or before the start of the 2022–23 school year, as prescribed.
This bill would require the California State University and each community college district, and would encourage the Regents of the University of California and private universities, colleges, and institutions of higher learning, to stock an adequate supply of menstrual products, available and accessible, free of cost, at no fewer than one designated and accessible central location on each campus and to post a designated notice, as provided."
To remain in compliance with AB 367, menstrual product dispensers will be installed in the women's restrooms, gender neutral restrooms, and one men's restroom in the Digital Library and Coil School for the Arts.