President's Leadership Team March 16, 23, & 30, 2022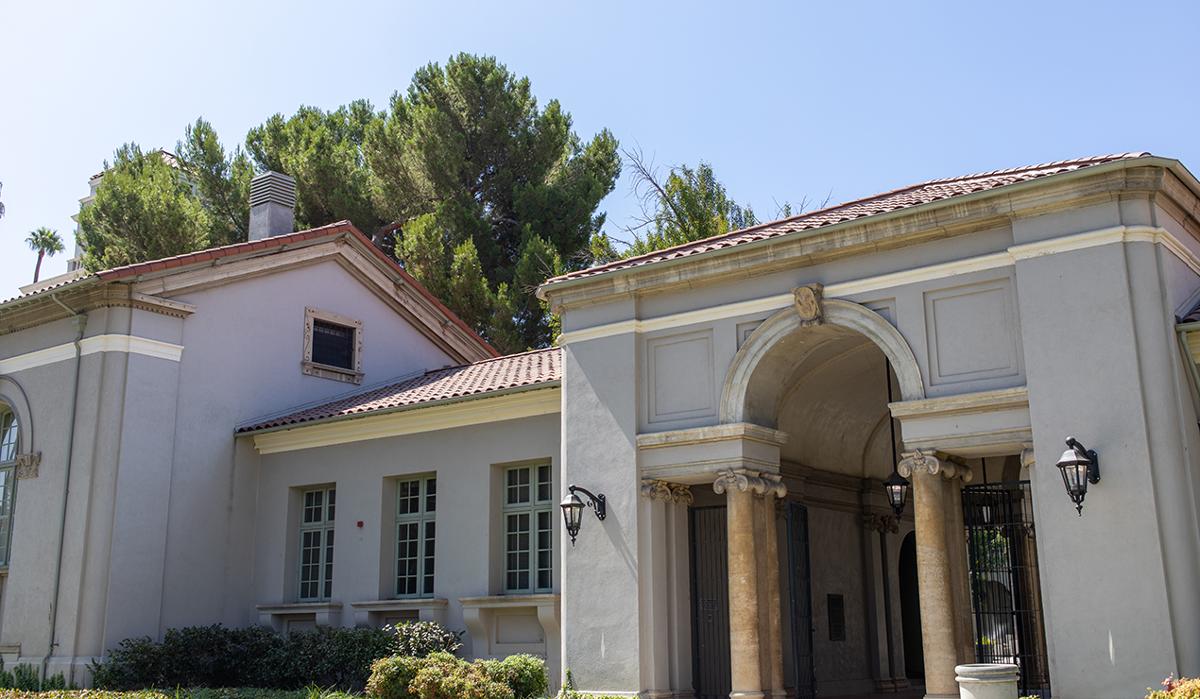 Guests:
Hussain Agah, Associate Vice Chancellor, Facilities Planning & Development
Representatives from The Scion Advisory Group: Ray Tennison, Ellen Ulf, Ann Volz
District facilities team and development consultant presented information on the RCCD student housing project. The presentation covered student Housing Market and Demand Analysis and Financial Analysis.
PLT reviewed the following information items:
Grants Reporting
PLT reviewed the current list of grants and balances, along with an analysis of specific budget expenditures and projections.
Transfer Rates from Community Colleges
PLT continues to review articles and reports related to higher education and initiatives that impact community college students and institutions. The team discussed an article about students transferring from community colleges to UC and CSU institutions and the geography of these transfers.
Enrollment Data
PLT also reviewed Long-Range Enrollment and Weekly Student Contact Hours Forecast, 2021
Spring enrollment continues to cause concern. RCC is currently at 80.5% of the 6,663 targets (which includes enrollment in late start sections). Current Districtwide discussions are commencing with regard to identifying different approaches to project our FTES targets over the next few years. While the goal is to reach pre-pandemic numbers, this will require strategic planning, consideration of multiple variables, and a focus on some innovative ideas to gain back the trust of our community.
Canvas Super-User
In an attempt to provide additional support for our faculty and classified professionals, Administrative Assistant Jennifer Bielman has agreed to become an RCC Canvas super-user. Bielman joins Director Inez Moore to provide additional support for Canvas related questions. Bielman can be reached at Jennifer.Bielman@rcc.edu and Dr. Moore can be reached at Inez.Moore@rcc.edu.
Library Support and Access to Course Materials
RCC is fortunate to have Assistant Professor, Sally Ellis, an Instructional Design Librarian and Guided Pathways library liaison. She is available to help faculty replace PDF documents in Canvas shells to decrease copyright violations, improve accessibility, and increase ALLY scores. Professor Ellis can be reached at Sally.Ellis@rcc.edu
More than 75% of the current reserve collection has been digitized. Thanks to the dedicated library faculty and classified professionals, the College is increasing access and reducing costs to critical class materials.
online items have more than

1,500

views

since the beginning of the semester

294 items digitized since January 14, 2022 - including four 2,000+ page books

71 items remain to be digitized with more submissions arriving

24-hour turnaround time for requested digitized items will be the standard
District Offices Housed at RCC
The College has agreed to provide office space to the District Office of External Relations & Strategic Communications. This unit recently completed its relocation to RCC.
Their new office is in Tech B next to the International Students office

The team includes Chris Clarke, Marisa Yeager, Mark Knight, Kris LoVerso, Deb Ferguson, John Matsuzaki, Denise Hernandez, Bianca Vidales, Giovanni Cardenas, Robert Schmidt, Peggy Lomas, and Leslie Vargas
Water Bottle Filling Stations
As part of the College's commitment to sustainability, drinking fountains are being replaced with touchless water bottle filling stations. These devices will provide convenient access to pure filtered water. In the first phase, 18 new water bottle filling stations will be installed at a cost of approximately $40k. The College is also planning for the installation of Water Logic stations in some breakrooms.
PLT reviewed the following policy items:
Budget
Year-end (2021-22) purchasing deadlines are fast approaching and 2022-23 Budget Development is underway. Additional updates include:
The District Business Services team is confirming positions and compensation costs with the support of Grant leads throughout the College
Requisitions must be fully approved and received by the Purchasing Department by May 9, 2022
As of July 1, 2022, Student Equity and Achievement Funds (including SSSP, SE, and Basic Skills) will be moved into one SPP. Currently all backup and supporting documentation needed are being processed by our Financial Technical Analysts and Grants Administrative Specialists.
Accreditation
VP Di Memmo provided PLT with the Annual Institutional Report for review. This report is due to the ACCJC April 8, 2022. This report was presented to EPOC and the Academic Senate in March. Highlights from the Report include:
#8a. Significant increases in unduplicated headcount in enrollment in Distance Education were due to COVID. We went from 8% in 18-19 to 19-20, to 74% between 19-20 and 20-21.

#14c. While we saw a decrease in the actual number or percentages of certificates awarded between 19-20 and 20-21, we are still far above our Institutional set standard of 447, but far below our aspirational goal of 890. We believe this has everything to do with the environment that our students are navigating, especially in CTE.

#15c. While we saw an increase in the number of degrees we have been awarding over the last few years, and we are far above our institutional set standard of 1,179, we are slightly below our aspirational goal of 4,384.

#17c. While we seem to have plateaued in the number of transfers over the last few years, and we are far above our institutional set standard of 1,702, we are slightly below our aspirational goal of 2,847.

#18/19 – students continue to do well in examination pass rates and employment rates for RN, LVN and Cosmetology
ACCJC Financial Report is due on April 8th. The District Office leads the data collection on this report. Once received, the Financial Report will be presented to EPOC and Academic Senate.
CalFresh
VP Carter provided a report about the California Student Aid Commission (CSAC) statewide workgroup. The group convened in Fall 2020 to better understand how students use the benefits system and process, and identify recommendations to help promote student participation in the CalFresh program. CSAC issued a report to summarize key findings from the workgroup process and offer policymakers and education leaders a variety of recommendations for making CalFresh benefits more accessible for postsecondary students. Read the full report
Guided Pathways Progress
VP Di Memmo provided an overview of the Guided Pathways Scale of Adoption as presented to the Leadership Councils, EPOC and Academic Senate. The progress documented in this Scale of Adoption builds on the Guided Pathways work led by Dr. Monique Greene, and expands to include an emphasis on Career and Engagement. It also includes an additional focus on Dual Enrollment and AB705.
Program Review
This year, the Resource Request form has been integrated into the Program Review process so that a Total Cost of Ownership (TCO) can be included in budget requests.
Discipline plans due March 31

Division plans due April 29

VP plans due May 13
PLT took action on the following items:
Community Education
PLT discussed the District's interested in bringing back Community Education. Creating a robust Districtwide community education effort would require significant infrastructure and resources. To help inform these potential developments, the Office of Academic Affairs will provide support by launching a limited pilot program, led by Associate Dean Thea Quigley.
Student Housing
District facilities team, with the support of Scion Advisory Services (development consultants), are engaging all three colleges in discussions about potential student housing. Priorities for the College include:
provide cost effective affordable housing for students

enhance student recruitment

support student success

foster an equitable community serving those students with greatest need

create diverse and inclusive communities
Commencement
PLT discussed funding of the annual Commencement ceremony. Typically, the ceremony has been paid for through budgeting account savings. Moving forward, and per Strategic Planning Prioritization discussions, PLT approved permanently allocating $150,000 in a special Commencement SPP account.