President's Leadership Team March 2 & 9, 2022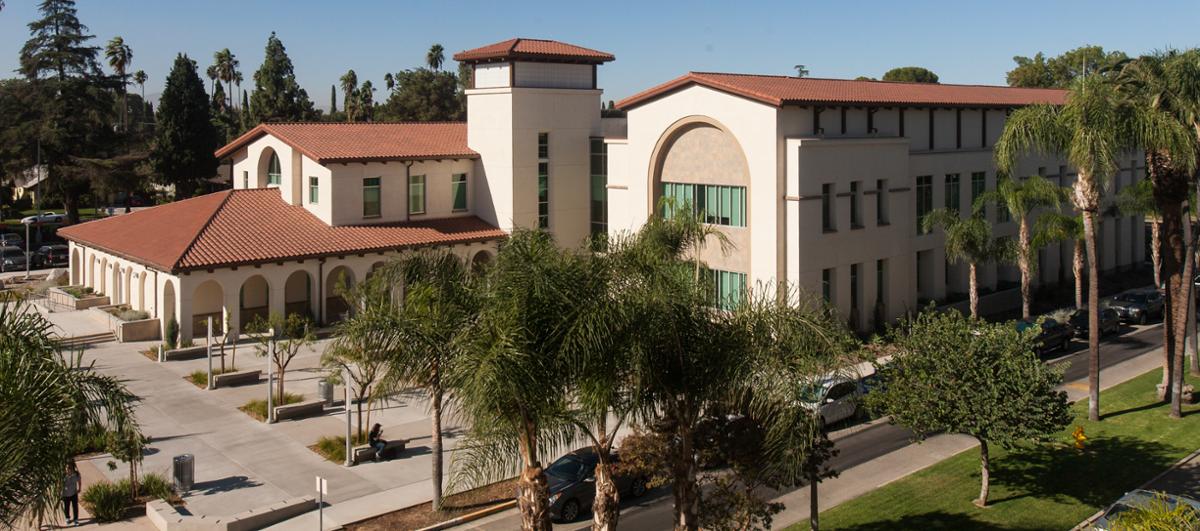 Guests: New Facilities Leaders
PLT welcomed three managers who have recently joined the Facilities, Maintenance and Operations department:
Matt Campbell, Custodial Manager - Matt came to RCC from Disney at the end of last year. He serves as the evening manager, working closely with the large team of classified professionals who every night prepare the campus for another day of serving students.
Brandon Evelyn, Assistant Custodial Manager - Brandon served as a custodian at RCC for 10 years before taking on this new role as the Assistant Custodial Manager. He's thrilled to be working effectively beside the rest of the team.
Andy Aldasoro,

Interim Manager of Facilities, Grounds,

and Utilization - Andy has been with the District for 12 years and comes to RCC from Norco College where he worked in Maintenance. He is serving as the Interim Manager of Facilities, Grounds, and Utilization.
PLT reviewed the following information items:
Planning Grants for Student Housing
Senate Bill 169 (SB 169), the postsecondary education budget appropriates $2 billion for the Higher Education Student Housing Grant Program for CSU, UC and CCC systems. The grant program supports planning for affordable, low-cost housing options for public postsecondary students in California.
On March 1, the Department of Finance provided a list of recommended projects which included RCC in the total amount of $470,000 as well as MVC and NC.
RCC will explore developing the first residential complex with 250+ beds, specifically targeted to assist students in need of safe, affordable housing. RCC will commission a feasibility study and market demand analysis in Spring 2022. Programming will define physical and functional building characteristics and provide for the establishment of performance and acceptance criteria for the housing.
Financial modeling will develop a pro-forma budget with projected revenues, operating and maintenance costs, reserve requirements, and will assess which type of construction delivery method is most appropriate for the proposed project. Student housing will address housing insecurity and student homelessness, increase student retention, bridge the equity gap, and remove barriers to success.
Digitized Textbooks
The RCC library is one of 14 colleges piloting Alma D controlled digital lending. Through this service, the College is beating the high cost of course materials by providing students digitized copies of textbooks. This semester, students have access to over 60% of textbooks online through the library. Usage data indicates that students use both hard copies and online versions, yet prefer the latter. PLT expressed gratitude to the team of faculty librarians and classified professionals in the library who worked tirelessly to launch this basic needs initiative.
Addressing Enrollment Declines
PLT continues to review articles and reports related to higher education and initiatives that impact community college students and institutions. The team discussed an article in the Hechinger Report that addresses enrollment declines. Like other higher education institutions, RCC is using data to see where students lose their way and is identifying ways to get students back on track and successfully achieve their academic goals.
Name, Image, and Likeness
SB-206 Name, Image and Likeness (NIL) was signed into law, allowing collegiate athletes to receive compensation from outside opportunities. All data must be reported to the state office by the individual student-athlete separately from the College. To properly track data and educate student-athletes on the process, the California Community College Athletic Association (CCCAA) unanimously selected the technological solution, Spry Accelerate, as the official NIL provider for their member institutions. The CCCAA is still in the process of determining whether this will be a statewide contract with added annual membership dues, or if the contract will be available to other institutions.
PLT reviewed the following policy items:
Accreditation
Institutional Effectiveness and Business Services are collecting and analyzing relevant institutional and financial data to prepare and submit the College's Annual Institutional and Financial reports to the ACCJC.
Grants
With the support of key faculty leaders and the office of Grant Development & Administration,
the College continues to seek external funding. Potential sources for funding are always considered in relation to Strategic Planning goals and outcomes. Upcoming competitions include the following:
Department of Defense STEM Consortium - this highly competitive opportunity seeks up to $11 million over six years. This grant is to be led by two-year colleges, focusing on STEM pathways including technical programs. The College will revise and expand the NASA INCLUDES proposal with the same group of colleges and universities. Victor Valley College will be the lead.

California Apprenticeship Initiative proposal is due end of month.

National Science Foundation Racial Equity in STEM is due end of the month
Student Engagement Innovation Grant
VP Di Memmo discussed the College's Guided Pathways efforts and a recent grant.
RCC and the Foundation for California Community Colleges have partnered for a second year to engage students in Guided Pathways efforts that complement and support the Vision for Success goals.

This $5,000 grant will be used to support student voices and participation in virtual and/or in person outreach.

Students are currently being recruited to support the outcomes of this grant.
Adult Learner-Focused Strategic Enrollment Management
VP Di Memmo shared information about the Racial Equity for Adult Credentials in Higher Education collaborative project (REACH).
This national project involves 60 colleges from California, Michigan, and Minnesota and is a $30,000 grant made possible by the Lumina Foundation.

One component of this project is the development of an Adult Learner-Focused Strategic Enrollment Management Plan, with a strong focus on adult learners of color.

This effort will be most successful if it aligns with the College's larger Strategic Enrollment Management goals and plans.

VP Di Memmo and Professor Kevin Mayse (DLC Faculty Chair/ Faculty Chair of Enrollment Management) will be leading this part of the project and integrating the needs of this project with plan to update the College Strategic Enrollment Management Plan.
Recruitment Direct Mail
VP West reported on the College and District marketing and strategic communications efforts.
RCC is collaborating with District Strategic Communications to produce three 16-page direct mail pieces.
The goal of this project is to increase enrollment and awareness, by clearly outlining enrollment steps and benefits of attending RCC.
Mailers will be sent to all households in RCC's service area in April and May.
PLT took action on the following items:
Manager of the Quarter
PLT reviewed many strong nominations and selected Elizabeth Hilton, Director of Financial Services as the Manager of the Quarter.
Elizabeth has a passion for solving problems, offering her expertise to support people in achieving their goals, and proves day in and day out she is an exceptional leader from which the RCC community greatly benefits.

All nominations submitted will be kept in the pool for future review.
CCC LGBTQ+ Summit
PLT agreed to support professional learning for a large contigent of students and employees to attend the statewide LGBTQ+ Summit,"Unapologetic, Fighting for the Liberation of Queer, Transgender, & Non-Binary Students," This conference is scheduled for May 4-5. The President's Fund for Excellence will sponsor 30 employees and Student Equity funds will sponsor 20 students to participate in the Summit.